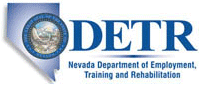 Job Information
TTEC

Customer Service Representative

in

Las Vegas

,

Nevada
We're hiring and are looking to connect with you to help us deliver exceptional customer service experiences as a Customer Service Representative with TTEC in Las Vegas, NV.
COVID-19 Note: During the pandemic, all of our Las Vegas employees are working from home. Therefore, all applications and interviews are virtual. To facilitate the short-term remote new hire orientation and training environment for new hires, we are prioritizing those individuals with their own Windows-based PC and high-speed internet. Because of this, after you apply, you will be sent an email inviting you to take what we lovingly call the Initial Systems Assessment (or ISA).This checks your system for compatibility to ours.When we are able to return to normal operations, this will also shift from a work from home environment back to our location. Not having your own PC does not disqualify you from the job, but we may have to wait to start you until we return to normal operations.
Please apply digitally online, via text 'TTEC' to 97211 (Standard Msg & data rates may apply).
Now, more than ever, how we connect is everything. Our purpose is to deliver humanity to business – and it's more relevant than ever before in today's environment. We know we're stronger together, working towards a purpose that matters. As TTEC team members we lift each other up, deliver smiles, and support our communities. Join us in our commitment to deliver amazing experiences.
About TTEC
We help global brands provide a great experience to their customers, build customer loyalty, and grow their business. We were founded on one guiding principle: customer experiences that are simple, inspired, and more human deliver lasting value for everyone. Your role brings that principle to life.
What You'll be Doing
You take a problem and turn it into a solution. Delivering amazing experiences brings a smile to your face and you find it very rewarding. You'll use your "get it done", high-energy, professional approach to answer in-bound calls (and emails) from customers. You'll help people every single day by taking calls, actively listening to understand customers' needs, and answering questions.
As a TTEC Customer Experience Champion, You'll Enjoy:
• Fun, talented and witty teammates
• Knowledgeable, encouraging, and present leadership
• Family-friendly environment
• Free-spirited, theme-based employee events
• Diverse and community-minded organization
• Career-growth and lots of learning opportunities for aspiring minds
• And yes…all the competitive pay and benefits you'd expect
On a typical day, you'll:
• Accept inbound calls from customers
• Effectively resolve issues or concerns
• Gather information from the customer to make appropriate recommendations for new products and services
• Deliver amazing customer service
Why You? What You Bring:
Connections are everything here at TTEC. That means we connect with our customers, our teammates and most importantly with you. And the ability to connect yourself is what you bring to the table… along with the following:
• Computer savvy
• High school graduate or equivalent
• Competency using MS Windows
• 1 year of customer service experience (preferred)
The Equipment You'll Need:
• Your own computer with the following technical requirements:
https://workbooth.info/applicants/workbooth-requirements/
• Hard-wired, high speed internet
• Dual Monitors recommended but not required.
If you're a military veteran, active duty guard or reserves, or a military spouse:
We value your experience and believe you're prepared and battlefield-ready in the civilian world to take on TTEC's most innovative and challenging projects. Your hands-on experience with globalization means you're prepared to interact with our clients and employees around the world. Overcoming adversity and adapting to change has prepared you to execute in our dynamic environment. We are looking for team members where leadership is baked in from Day One. Where innovation and disruption are part of your DNA. We know that no job is as important as serving one's country, but we hope you'll find delivering amazing customer experiences to be another purpose worth serving!
TTEC is proud to be an equal opportunity employer. TTEC embraces and is committed to building a diverse and inclusive workforce that respects and empowers the cultures and perspectives within our global teams. We strive to reflect the communities we serve by not only delivering amazing service and technology, but also humanity. We make it a point to make sure all our employees feel valued and comfortable being their authentic selves at work. As a global company, we know diversity is our strength. It enables us to view projects and ideas from different vantage points and allows every individual to bring value to the table in their own unique way. But don't take our word for it - check out some our women in leadership and diversity awards on TTECjobs.com.
For more information about TTEC, visit ttecjobs.com or search #ExperienceTTEC throughout social media to engage in the global conversation.
#Nexxt
#TTECTOP
TTEC