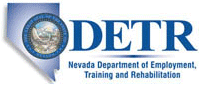 Job Information
Keolis Transit

Customer Service Representative

in

Las Vegas

,

Nevada
KEOLIS is hiring a Customer Service Representative for our Las Vegas, NV location. Come grow your career with us!
Role Title
Customer Service Representative
Location
Las Vegas
Role purpose:
Working in conjunction with the Customer Experience Manager, the Customer Service Representative is responsible for effectively and efficiently researching and responding to Customer Service related inquiries/comments from the Regional Transportation Commission (RTC), passengers, employees and other stakeholders, and works closely with the RTC to resolve Customer Service related issues. The position is also responsible for organizing local community engagement programs in conjunction with the Manager
Skills
Knowledge and Experience
Investigates customer concerns and complaints and provide corrective action when applicable

Interview operators and passengers to obtain additional information regarding customer concerns

Review video from the coaches to gather facts about the incident in question

Respond to the Client with details about Customer Service inquiries/comments

Develop client communication strategies to foster a positive client relationship

Develop and conduct Customer Service training, both one-on-one and classroom style

Ensures collaboration between operational supervision/management and customer service, communicating the observation of drivers in service

Ensures that staff executes and adheres to safety and security standards

Represent KTA in internal and external customer service meetings and committees to provide comprehensive advice and assistance ensuring accuracy of customer comment reporting

Ensures contract compliance with all applicable federal, state, local, and company regulations; ensures that related record keeping and reporting requirements are met and maintained.

Maintains confidentiality of all information

Other duties as required

Must be able to work shifts or flexible work schedules as needed.

90% of work is accomplished indoors and in air conditioned or well ventilated facilities.

10% of work is accomplished outside or in a vehicle.

May perform physical activities that require considerable use of the arms, repetitive hand-wrist motion, and legs and moving the whole body, such as climbing, lifting, balancing, walking, stooping, and handling of materials

Work is accomplished in an office or in a cubicle space equipped with a telephone and computer.

The employee is generally subjected to long periods spent sitting, typing, or looking at a computer screen.

Must submit to drug testing and a criminal background check.

2 years progressive Customer Service experience preferably in a paratransit/fixed route environment

College degree preferred.

Experience with investigation and/or analysis required

Knowledge of Microsoft Office applications, particularly Word, Excel and PowerPoint

Must have excellent communication skills, both written and oral

Experience with clearly presenting findings and recommendations to management and client required.

Excellent time management skills with ability to prioritize.

Experience in leading employees, individually and in a team / project environment helpful

Able to work flexible hours to meet the needs of the business.

Experience developing and implementing customer service program plans and procedures; conducting investigations, analyzing data, and identifying and recommending corrective action;

Must maintain confidentiality and safeguarding of sensitive material;

Conducting oral presentations, relaying technical information in understandable terms;

Demonstrated ability to work effectively in a diverse environment.

The work environment characteristics described here are representative of those an employee encounters while performing the essential functions of this job. Reasonable accommodations may be made to enable individuals with disabilities to perform the essential functions.

Please note: Job duties or specific job title could vary; where covered by a collective bargaining agreement the provisions of that agreement may prevail.
Key Accountabilities
Strategy & Governance
Ongoing collaboration with the Client

Development of Customer Service location specific electronic protocols and guidelines for implementation on ongoing basis.
Business Processes
Provide efficiencies and processes to the locations for best practices
Reporting
Coordinate performance reporting with the local management team including the implementation of tools and key metrics for monthly reports to our client.
Additional Statements
Drug and alcohol screening: Employment contingent upon passing pre-employment drug and alcohol screen. Also, contingent upon receiving a favorable background check. Must pass a physical examination.
Safety commitment: Safety is a way of life at Keolis. By placing safety first, we ensure the wellbeing of our employees, customers, and communities. Together we can become the most successful transportation company in the world.
Environmental commitment: Keolis is committed to protecting the environment by minimizing the impact of operations to our people and the communities in which we operate.
EEO statement: Our policy is to afford Equal Employment Opportunity to qualified individuals regardless of their race, color, sex, religion, age, creed, marital status, national origin, ancestry, physical or mental disability, sexual orientation, or gender identification. We maintain a drug-free workplace and perform pre-employment substance abuse testing.
Disclaimer and closing statement: The above statements are intended to describe the general nature and level of work performed by employees assigned to this classification. They are not intended to be construed as an exhaustive list of all responsibilities, duties, and skills required of employees assigned to this job. Keolis is committed to offering our employees competitive compensation and benefits, opportunities for development and growth throughout an exciting and rewarding career, and the safest work environment possible