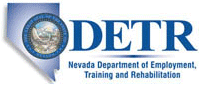 Job Information
CVS Health

Customer Service Representative - Care (Work from Home)

in

Las Vegas

,

Nevada
Job Description
Are you interested in a flexible work from home schedule and working from anywhere within the state of Nevada or at our hub location of 1451 Center Crossing Road, Las Vegas, NV 89144?
Are you interested in a flexible work schedule where you can balance priorities in and outside of work while helping people on their path to better health? If so, consider a role at CVS Health, a Fortune 5 company, as a Customer Service Representative in Las Vegas, NV! We are currently hiring support teams for the Pharmacy Benefit Manager (PBM) division of CVS Health.
In this role, you will be assisting members with their pharmacy benefit plans. You will take inbound calls and answer questions regarding prescription insurance, medication coverage and mail order prescriptions so that our customers better understand their coverage and options. Through your skills and knowledge, you will offer the solutions needed to help simplify their health care experience.
Our call centers have a high-energy culture and are passionate about providing excellent customer service with empathy while resolving the member's questions on the first call. You have the ability to make an impact on others through this fun and fast paced Customer Care position.
We have a comprehensive training program to ensure your success on the team. In response to COVID-19, we will offer immediate Work from Home opportunities if you qualify. Qualifications include but are not limited to maintaining your own internet with approved speed requirements and a secure work space free from distractions. Adherence to HIPAA and governmental compliance is required in this role.
Schedule options are designed to create a flexible work schedule for those balancing priorities in and outside of work. We are currently offering full time schedules starting at 30 hours per week. Days off and hours may vary, though you will have a set schedule. Site hours are 7 days a week, 7am-9pm EST.
We offer a comprehensive benefits package which includes medical, dental, vision insurance as well as a wide-ranging list of supplemental benefits and discount programs. In addition to sixteen paid days off for employees, we also offer ten paid holidays.
Our application process is 2 simple steps:
Apply on line

Take our Online Virtual Job Tryout (Interview Platform) to learn even more about the position
Required Qualifications
• 6 months experience interacting with customers (i.e. call center, retail, customer service environment, hospitality industry, military experience)
Preferred Qualifications
• Experience working in a Call Center environment or Healthcare related field
• Healthcare certification (ex: Med Assistant) a plus
Education
• Verifiable High School diploma, GED, or equivalent
Business Overview
At CVS Health, we are joined in a common purpose: helping people on their path to better health. We are working to transform health care through innovations that make quality care more accessible, easier to use, less expensive and patient-focused. Working together and organizing around the individual, we are pioneering a new approach to total health that puts people at the heart.
We strive to promote and sustain a culture of diversity, inclusion and belonging every day. CVS Health is an equal opportunity and affirmative action employer. We do not discriminate in recruiting, hiring or promotion based on race, ethnicity, sex/gender, sexual orientation, gender identity or expression, age, disability or protected veteran status or on any other basis or characteristic prohibited by applicable federal, state, or local law. We proudly support and encourage people with military experience (active, veterans, reservists and National Guard) as well as military spouses to apply for CVS Health job opportunities.
CVS Health