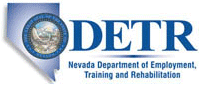 Job Information
Closet Factory

Customer Service Coordinator

in

Las Vegas

,

Nevada
Closet Factory is the leader in Custom Closets and Home Organization solutions. For over 35 years, we have been creating dynamic, truly custom solutions for every room in our clients' homes. The home improvement sector in Las Vegas is experiencing tremendous growth and we are looking for dynamic individuals who want to take the next step in their career and join our winning team.
Our office is fast-paced where no two days are the same. We are looking for a professional and courteous individual who will assist in coordinating multiple tasks and assignments simultaneously. You will come in contact with many different types of people and help them with their requests. There is a positive team atmosphere and culture throughout the company and all challenges are handled in a collaborative team effort. Our expectation is that all clients will be handled with professionalism and care. Closet Factory's established brand will quickly place you in a position to succeed. Our commitment to your personal development will insure that success is not only sustainable, but consistently trending upward.
Primary Responsibilities/Requirements:
Answering a high-volume of daily phone calls.
A true passion for customers and delivering the best possible service.
Work closely with management and clients through each phase of the design/production process.
Schedule, track, and manage appointments.
Coordinating and interacting with designers and installers in the field.
Assist in problem-solving/resolutions with clients.
Setup and maintenance of customer database.
Computer experience including proficiency in Microsoft Word and Excel.
Must possess very strong organizational and communication skills, and be able to handle a variety of tasks in an efficient manner while meeting deadlines.
Bilingual language skills in: English/Spanish, preferred, but not required. If you are energetic, personable, and self-motivated, Closet Factory Las Vegas is the perfect place for you. We recognize our employees as our most valuable asset and will train you to excel in your position. A future with Closet Factory Las Vegas has never been brighter!
Position: Full-time. 40 hour work week. 
Scheduled hours:
Monday - Friday 8:00 A.M. to 5:00 P.M.
Saturday - 10:00 A.M. to 3:00 P.M.
Wage:  TBD (Based on experience)