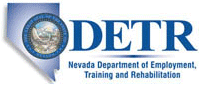 Job Information
The Walsh Group

Construction Project Manager

in

Las Vegas

,

Nevada
Overview
Walsh is currently seeking a Project Manager for the Healthcare Building Division in Las Vegas, NV. We are seeking a candidate with previous federal healthcare project experience.
Are you excited by big, landmark projects? Do you enjoy mobilizing people and resources to overcome challenges? Are you a Project Manager that inspires others to do their very best every day? Do you want to work for a company where, when you do these things, you will be noticed? If so, then keep reading.
As a family company, The Walsh Group expects our Project Managers to empower a sense of responsibility across every level of employee while holding themselves accountable for profitability and business outcomes. Are you someone who can inspire and uplift others to carry a sense of pride for what they do?
As a fourth generation family owned business, Walsh recruits Project Manager II's that will sustain our culture. Do you know how to create a family out of your project teams by getting to know your people and learning their individual strengths and weaknesses? Walsh's Project Manager II's invest their time into developing the next generation by mentoring and training their teams.
Walsh is looking for Project Manager II's that can organize and initiate structure, but also have a sense of flexibility and comfortability with change. Someone who can think like a builder, but also possesses business savvy. Project Manager II's that can simultaneously drive results and build lasting relationships.
If this sounds like you, then we want to hear from you. If you have what it takes, welcome to the family.
Responsibilities
The Project Manager's responsibilities include:
Plans, organizes, coordinates and controls project(s) in accordance with established policies, procedures, systems and requirements approved by the company.

Reviews and approves preliminary project and equipment schedules, financial projections, cost-to-complete and project status reports for the duration of the project

Directs and supervises work of project administration staff and engineers, as well as works in partnership with project superintendents to establish operational priorities

Maintains exceptional relationships with owners, subcontractors, design partners and unions. Responsible for day-to-day contact and communications with customers, as well as subcontractor partners. Ensures creation and maintenance of subcontractor partner contracts

Responsible for forecasting, tracking/reporting project costs/revenue and adherence to project estimates

Develops strategy for staffing, personnel development, performance management and training

Responsible for problem resolution involving labor disputes, staffing, materials, equipment and contracts/subcontracts administration

Notifies management of significant project events such as project successes, issues, injuries, client relations, potential losses/claims

Coordinates with Safety Manager to ensure that projects are completed in accordance with established safety goals
Qualifications
We are seeking professionals with the following qualifications:
Bachelor's degree in Civil Engineering or Construction Management or equivalent

Minimum of 10 years' experience as a project manager in healthcare design and construction with supervisory experience in government work required

Experience in healthcare alteration and construction projects from commencement of design to project close out

Working knowledge of Integrated Project Delivery (IPD) principles and the risks related to integrating RPIE/PP into the process

Experience in managing teams

Excellent communication skills

Success in client relationships

Self-motivated

Ability to prioritize and manage time

Experience managing risk
The Walsh Group offers competitive wages and benefits, including:
Medical, Dental & Vision Insurance

Generous Vacation Time & Paid US Holidays

Company 401(k) Matching Contributions

Flexible Spending Accounts (FSA)

Employee Assistance Program (EAP)

Commuter Benefits Program

Maternity Leave Policy

Short and Long-Term Disability Insurance

Term Life and AD&D Insurance
An Equal Opportunity Employer, Disability/Veteran
Need help finding the right job?
We can recommend jobs specifically for you!(function(d, s, id) { var js; if (d.getElementById(id) || typeof(icimsAsyncLoadScript) === 'undefined') return; var jobtargetJssdkParams = new Array(); jobtargetJssdkParams['id'] = id; jobtargetJssdkParams['data-applicant-info'] = 'false'; icimsAsyncLoadScript('https://analytics.click2apply.net/ats/icims/v1.0.js', jobtargetJssdkParams); }(document, 'script', 'jobtarget-jssdk')); (https://careers-walshgroup.icims.com/connect?back=intro&findajob=1&in_iframe=1&hashed=-435679907)
Job Locations US-NV-Las Vegas
Requisition ID 2020-5244
Position Type Experienced - Full-Time
Category Operations
Division Building