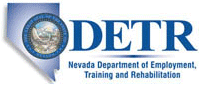 Job Information
TRI Pointe Group, Inc.

Construction Coordinator - Pardee Homes (Las Vegas)

in

Las Vegas

,

Nevada
Are you interested in joining an infectious company culture where accountability, top performance and teamwork are valued and rewarded? A company that is celebrating more than 95 years in the home building industry.
Pardee is looking for an experienced, enthusiastic individual to join our talented group as a Construction Coordinator in our Las Vegas office.
Position Highlights: Performs work associated with the coordination and inspection of construction projects in support of the construction management team.
Position Responsibilities:
Provide administrative support to the department leadership team.

Manage and distribute all mail for the division.

Track and manage field employee time sheets and expense reports as well as log and distribute Employee Status forms.

Coordinate setup of project trailers and supplies.

Keeps Superintendents supplied with all documents from the Forms and Information Book as well as the updated Field Construction Planner.

Manage all aspects of OSHA requirements for all field employees

Route documents for approval and execution, including; compiling the proper backup paperwork, identifying appropriate approvals required, final distribution, filing and scanning

Code all indirect/direct and utilities for inventory homes, temporary power and back charges.

Log all options sold in order to provide information needed to draw the plot plan.

Draw the plot plans required to accompany the permit applications submitted to the city.

Order permits based on specific city guidelines.

Track and review all Design Center paperwork and send it to the Sales Department to be reviewed with the buyer for Final Addendum completion.

Review and analyze pricing and change orders under the supervision of the construction manager

Produce Starts for all Superintendents, Sales employees and Subcontractors to notify everyone what will be built on the lot, this including: plan, elevation and options for the house.

Produce Change Orders to notify Superintendents, Sales employees and Subcontractors of all changes to the house based on additions or deletions of options at the buyer's request.

Send documentation including Starts, Change Orders, memos and back charges to Subcontractors by request on a weekly basis.

Manage Budget Summery Variance Report & distribute monthly.

Prepare weekly cash flow needs to finance.

Handle department time sheets.

Create new subdivision lot files for office and field construction records as well as create subcontractor contact lists with phone and fax numbers.

Act as a liaison between the Superintendents, Sales employees and Subcontractors regarding Starts, Change Order and cut off dates.

Able to train a new coordinator and act as a reference for new coordinators

May generates Purchase Orders for onsite and offsite needs. Coordinates with vendors to research problems when needed and verifies coding and accuracy of documents.

May generate, review, and maintain contracts for Open Purchase Orders. Reconcile/validate invoices against open purchase orders

Perform other duties or projects as requested.
Position Qualifications:
High school graduate/GED required.

A minimum of 3 years of applicable experience.

Ability to multi-task in a fast-paced environment with shifting priorities and deadlines.

Strong proficiency with Microsoft Word, Project, Excel, Outlook, PowerPoint; knowledge of scheduling software.
Physical Requirements:
Bending, stooping, reaching, lifting and balancing; frequent standing and walking, sometimes on uneven and rough terrain.

Move/carry construction materials and supplies weighing in excess of 25 pounds.

Tolerance of a general office environment.
Company Highlights:
Pardee Homes is a member of TRI Pointe Group® (NYSE: TPH), a family of premium regional homebuilders.

Pardee Homes Inland Empire earned three 2019 SoCal Awards by the Greater Sales & Marketing Council and BIA of Southern California.

Pardee Homes is a 2019 Nationals℠Gold award and a 2019 Nationals℠ Silver award by the NAHB National Sales and Marketing Council.

Pardee Homes has two 2019 Gold Nugget Grand Awards at the Pacific Coast Builders Conference.

Pardee Homes was a 2019 Gold Award Winner at the Professional Builder Design Awards.

Pardee Homes earned a second place Eliant Homebuyers' Choice Award 2019.

Pardee Homes Inland Empire was recognized as 2017 Builder of the Year by the Building Industry Association of Southern California – Riverside County Chapter.
For more information, please visit www.PardeeHomes.com.
We are an Equal Opportunity Employer. All persons shall have the opportunity to be considered for employment without regard to their race, color, creed, religion, national origin, ancestry, citizenship status, age, disability, sex, gender, veteran status, genetic information or any other characteristic protected by applicable federal, state or local laws.
We will endeavor to make a reasonable accommodation to the known physical or mental limitations of a qualified applicant with a disability unless the accommodation would impose an undue hardship on the operation of our business. If you believe you require such assistance to complete this form or to participate in an interview, please let us know.
Required SkillsRequired Experience