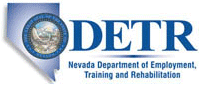 Job Information
UnitedHealth Group

Complex Customer Care Representative - Las Vegas, NV

in

Las Vegas

,

Nevada
Challenge can often be its own reward. But why settle for just being challenged when you can also be nurtured, mentored and supported as you make an impact in a fast paced career? At UnitedHealthcare , part of the UnitedHealth Group family of businesses, you can have all of the above, everyday. Now, you can take advantage of some of the best training and tools in the world to help serve our existing and new customers. As a Complex Customer Care Representative , you'll provide our members with the information they need to make better decisions about their health, helping them get access to the right care the first time. Every day, you'll provide compassionate and empathetic support to 50 to 70 callers providing guidance, support, and resolution for escalated issues. This is no small opportunity. This is where you can bring your compassion for others while building your career.
This position is full-time (40 hours/week) Monday - Friday. Employees are required to have flexibility to work any of our 8 hour shift schedules during our normal business hours of 8am – 5pm. It may be necessary, given the business need, to work occasional overtime. Our office is located at 2720 N Tenaya Way, Las Vegas, NV 89128.
Primary Responsibilities:
Handle escalated calls,resolving more complex customer issues

Demonstrate outstanding serviceto identify the source of the caller's issue and work to resolve theinquires in a timely and professional manner

Help guide and educatecustomers about the fundamentals and benefits of consumer-driven healthcare topics such as selecting the best benefit plan options, maximizingthe value of their health plan benefits and choosing a quality careprovider

Contact care providers(doctor's offices) on behalf of the customer to assist with appointmentscheduling or connections with internal specialists for assistance

Assist customers in navigatingthe online member center and other websites while encouraging andreassuring them to becoming self-sufficient with our tools
You'll be rewarded and recognized for your performance in an environment that will challenge you and give you clear direction on what it takes to succeed in your role as well as provide development for other roles you may be interested in.
RequiredQualifications:
High school diploma, GEDor equivalent years of work experience

1+ years of customerservice experience OR experience in a medical office, health care, call-centeror office setting analyzing and solving customer problems

Familiarity withcomputer and Windows PC applications, which includes the ability to navigateand learn new and complex computer system applications
Soft Skills:
Demonstrated ability tolisten skillfully, collect relevant information, build rapport and respond tocustomers in a compassionate manner

Proficient intranslating health care-related jargon and complex processes into simple,step-by-step instructions customers can understand and act upon

Proficient conflictmanagement skills including the ability to resolve stressful situations
Careers at UnitedHealthcareEmployer & Individual . We all want to make a difference with the work we do. Sometimes we're presented with an opportunity to make a difference on a scale we couldn't imagine. Here, you get that opportunity every day. As a member of one of our elite teams, you'll provide the ideas and solutions that help nearly 25 million customers live healthier lives. You'll help write the next chapter in the history of healthcare. And you'll find a wealth of open doors and career paths that will take you as far as you want to go. Go further. This is your life's best work. SM
Diversity creates a healthier atmosphere: UnitedHealth Group is an Equal Employment Opportunity / Affirmative Action employer and all qualified applicants will receive consideration for employment without regard to race, color, religion, sex, age, national origin, protected veteran status, disability status, sexual orientation, gender identity or expression, marital status, genetic information, or any other characteristic protected by law.
UnitedHealthGroup is a drug - free workplace. Candidates are required to pass a drug test before beginning employment.
Keywords : customer service representative, customer service, CSR, UnitedHealth Group, call center, UnitedHealthcare, Optum, OptumRx, health care, healthcare, office, phone support, training class
UnitedHealth Group