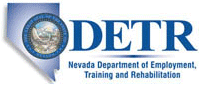 Job Information
IQVIA

Clinical Educator - Mammography Technologist/Per Diem - Novasyte

in

Las Vegas

,

Nevada
Qualified Mammography Technologists will be tasked with educating end users on a per-diem basis on new medical devices used in hospital facilities and other healthcare facilities, primarily within lab environments.
The medical device being represented and educated on consists primarily of a breast biopsy system. Candidates ideally have five plus years of experience with mammography imaging as well as minimum of two years stereotactic core biopsy and MRI biopsy experience.
This medical device educator role allows you to utilize your experience in a new way. You are responsible for end-user education only; no sales responsibilities. Depending on your current schedule, this type of role can work in conjunction with your current position. Additionally, you will receive exposure to the medical device industry with the potential for long-term career growth in the field.
This role has the potential for national and regional travel to support accounts.
Responsibilities :
• Provide peer-to-peer education and consultation to other techs and healthcare staff in support of end-user education needs in the healthcare setting.
• Troubleshooting guidance & product training based on client implementation procedures and clinical education best practices.
• Support full-time staff on new customer account conversions or evaluations.
• Assess customer needs and assist with resolving issues stemming from lack of medical device knowledge or understanding of the particular product.
• Assist in the delivery of medical device-related in-service education to support key customers.
• Follow-up with key accounts and customers to assess unmet education and clinical needs as it relates to successful medical device implementation.
Collaborate with client functional areas:
• Provide clinical and professional expertise to end users and other healthcare professionals in a setting without patient care.
• Provide customer feedback to corporate teams to improve new and existing medical devices.
• Serve as an education resource on the particular device
Benefits :
In addition to working with a company that strives to provide employee growth and opportunity, employees have the opportunity to:
• Develop strong leadership and educator skills and interact with peers in the healthcare setting without patient care responsibilities
• Be at the forefront of cutting edge medical device technology
• Gain professional growth and exposure to medical device industry
• Access to continuing education via Novasyte Learning Center
• Immediate 401K matching.
Job Requirements:
• Sonographer with specialty in Mammography
• Associates degree preferred and active Registered Sonographer Certification required
• 5+ years experience in mammography imaging specialty
• 2+ years stereotactic core biopsy and MRI biopsy experience
• Preferred ultrasound/ultrasound biopsy experience as well
• Experience within the medical device industry preferred but not required
• Strong verbal and written communication skills and ability to work independently in a healthcare environment
• Leadership experience preferred
• Ability to travel 75% regionally and nationally required
• Ability to function effectively in high-pressure and high-intensity environments
• Ability to stand for long periods of time, bend or kneeling may be required
• Enjoys presenting to groups
CAT1
At IQVIA, we believe in pushing the boundaries of human science and data science to make the biggest impact possible – to help our customers create a healthier world. The advanced analytics, technology solutions and contract research services we provide to the life sciences industry are made possible by our 67,000+ employees around the world who apply their insight, curiosity and intellectual courage every step of the way. Learn more at jobs.iqvia.com .
IQVIA is an EEO Employer - Minorities/Females/Protected Veterans/Disabled
IQVIA, Inc. provides reasonable accommodations for applicants with disabilities. Applicants who require reasonable accommodation to submit an application for employment or otherwise participate in the application process should contact IQVIA's Talent Acquisition team at workday_recruiting@iqvia.com to arrange for such an accommodation.
IQVIA is a world leader in using data, technology, advanced analytics, and expertise to help customers drive healthcare – and human health – forward. Together with the companies we serve, we are enabling a more modern, more effective and more efficient healthcare system, and creating breakthrough solutions that transform business and patient outcomes.
To get there, it takes diverse skills and a curiosity to explore new possibilities. No matter your role, everyone at IQVIA, including our colleagues at Q² Solutions, contributes to our shared goal of improving human health. Thank you for your interest in growing your career with us.
IQVIA