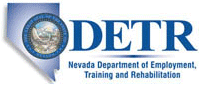 Job Information
Amentum

Candidate Pool - Escort (On-Call) - Work Hours Not Guaranteed

in

Las Vegas

,

Nevada
Job Summary
This is an on-call position. Work hours are not guaranteed.
The Escort is responsible to perform part-time, on-call guide functions escorting personnel and vehicles onto and exiting controlled areas. Reports to and receives assignments from the Program Integration Center (PIC). Areas requiring Escorts will include multiple remote, contract sites as part of the RSS-II range operations locations.
Essential Responsibilities:
Responsible to perform escort duties as directed by the PIC.Escort personnel to/from job site, to/from dining facilities, to/from lodging facilities and other areas as required.Maintain line of sight of escorted personnel, equipment and vehicles at all times within the boundaries of Nevada Test Training Range (NTTR) to include Creech AFB and other RSSII locations.Responsible for performing vehicle inspection and completing AF1800, Operators Inspection Guide and Trouble Reporting, or applicable vehicle inspection form daily.Immediately report any vehicle incident i.e. accident, flat tire, repair, road hazard to the Project Manager for resolution.Stop any unsafe work action immediately and report it to Project Manager for resolution.Be aware and adhere to RSSII Security Policy and RSS Security Practices and Procedures.Ensure job site area is policed of debris daily at job start and stop. Notify Project Manager of issues immediately.Ensure all RSSII equipment, property and materials are stored and secured prior to leaving job site.Maintain proper etiquette and protocols when communicating on Range radios in performance of work tasks.Follow the Occupational, Safety and Health Administration (OSHA) work/rest and water consumption regulations
Perform all other position related duties as assigned or requested.
Minimum Requirements
Minimum of a High School Diploma or GED and 5 years of construction or field operations experience or equivalent combination of education/training and experience. Familiarity with NTTR terrain and Government restrictions, policies and procedures pertaining to the NTTR is highly desirable. Knowledge of proper use of equipment and materials to perform the assigned duties. Follow oral and written instructions and complete all assignments in a timely manner. Possess professional customer service skills, interpersonal and organizational skills. Ability to communicate effectively with all levels of employees, management and vendor personnel. Qualify for and maintain a Department of Defense Secret or Top secret clearance. Must possess and maintain a valid state driver's license.
Work Environment, Physical Demands, and Mental Demands:
Assignments include periods of extended work days, working under austere conditions; may require travel and multiple overnight stays at remote site locations. Typical office and non-office environment provides no unusual hazards. Operate a vehicle to guide personnel and vehicles to assigned work sites and use radios to communicate with personnel and other agencies. There is occasional lifting to 20 pounds, constant sitting while observing vendor activities. Frequent use of a computer terminal, constant use of sight abilities while reviewing documents, constant use of speech/hearing abilities for communication, constant mental alertness, must possess planning/organizing skills. Must be able to work under deadlines.
Preferred Qualifications
Local Candidates
Active DoD Security Clearance
EOE including Disability/Protected Veterans. If you are an applicant with a disability that requires a reasonable accommodation to complete any part of the application process, or are limited in the ability—or unable to use—the online application system and need an alternative method for applying, you may contact our Reasonable Accommodation Helpline at 1-888-877-3181 or 301-944-3299 or email itsupport@amentum.com for assistance. In order to address your request, the following information is needed:
LP.SKU-D1.LIST
Upon receipt of this information we will respond to you promptly to obtain more information about your request.
Amentum