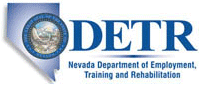 Job Information
Gallagher

Call Center Sales Representative

in

Las Vegas

,

Nevada
Gallagher is a global leader in insurance, risk management and consulting services. We help businesses grow, communities thrive and people prosper. We live a culture defined by The Gallagher Way, our set of shared values and guiding tenets. A culture driven by our people, over 30,000 strong, serving our clients with customized solutions that will protect them and fuel their futures.
Gallagher's Coverdell products provide benefits to millions of individuals across North America. We help individuals and families reduce the costs associated with health care, through non-insured discount benefit programs and direct-to-consumer products. State of the art digital marketing automation, strategic planning and multi-channel integration, along with our award-winning program administration and customer service, has made Coverdell the go-to resource for clients looking to offer their customers access to healthcare services at a reasonable cost.
We are a growing business that offers work/life balance. We are looking for people who will be passionate about helping families save money. Your success will be measured by your focus on client service, satisfaction and retention.
This position is based out of Gallagher's Las Vegas location. At this time, our workforce is primarily working from home. However, this is not a remote position. As we move you through the hiring process, we will work to keep you informed as to the location situation and how we are assessing safety standards. If this is not an arrangement that would suit you, please stay in touch for future roles by clicking here to join our Talent Network. We care about keeping our employees safe and healthy.
What You'll Be Doing:
As a Customer Service Representative, you will explain our programs and products to members that respond to our Direct to Consumer marketing ads. You will enroll new members, retain current members and cross-sell Coverdell's products and services.
How You'll Perform the Role:
You should be outgoing, enjoy establishing relationships and be comfortable with upselling

You'll become an authority on Coverdell's offerings and will be able to recommend additional products or services we can provide

Maintain client dedication and existing business retention, learning how we can improve our offering

You will strive to provide prompt and courteous customer service while meeting productivity and conversion goals
Required:
High school diploma

Minimum of 1 year of customer service experience

Strong typing and basic computer skills.
Preferred:
Working knowledge of MS systems, i.e., MS Excel, MS PowerPoint, Outlook and MS Word.
Work Traits:
Good verbal communication skills

Maintains a high level of professionalism with clients and establishes a positive rapport with every caller.
U.S. Eligibility Requirements:
Interested candidates must submit an application and resume/CV online to be considered

Must be 18 years of age or older

Must be willing to submit to a background investigation; any offer of employment is conditioned upon the successful completion of a background investigation

Must have unrestricted work authorization to work in the United States. For U.S. employment opportunities, Gallagher hires U.S. citizens, permanent residents, asylees, refugees, and temporary residents. Temporary residence does not include those with non-immigrant work authorization (F, J, H or L visas), such as students in practical training status. Exceptions to these requirements will be determined based on shortage of qualified candidates with a particular skill. Gallagher will require proof of work authorization

Must be willing to execute Gallagher's Employee Agreement or Confidentiality and Non-Disclosure Agreement, which require, among other things, post-employment obligations relating to non-solicitation, confidentiality and non-disclosure
Gallagher offers competitive salaries and benefits, including: medical/dental/vision plans, life and accident insurance, 401(K), employee stock purchase plan, educational expense reimbursement, employee assistance program, flexible work hours (availability varies by office and job function) training programs, matching gift program, and more.
Gallagher believes that all persons are entitled to equal employment opportunity and does not discriminate against nor favor any applicant because of race, sex, color, disability, national origin, religion, creed, age, marital status, citizenship, veteran status, gender, gender identity / expression, actual or perceived sexual orientation, or any other protected characteristic.​ Equal employment opportunity will be extended in all aspects of the employer-employee relationship, including, but not limited to, recruitment, hiring, training, promotion, transfer, demotion, compensation, benefits, layoff, and termination. In addition, Gallagher will make reasonable accommodations to known physical or mental limitations of an otherwise qualified applicant with a disability, unless the accommodation would impose an undue hardship on the operation of our business.
GSC
#LI-MS2
Job: Client Service/Account Management
Organization: Corp - HO Managed Expenses
Title: Call Center Sales Representative
Location: Nevada-Las Vegas
Requisition ID: 65695
Gallagher