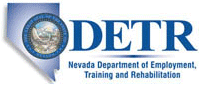 Job Information
AAA Northern California, Nevada & Utah

Automotive Repair Technician III

in

Las Vegas

,

Nevada
We call our club's vision, mission, values, and supporting pillars "Our House" because they are the foundation for all that we do. We're working to transform AAA for the next century with a mission to create Members for life by unleashing the innovative spirit of our Team Members.
At AAA, our Team Members strive to deliver amazing service and help our Members outsmart life's roadblocks. We believe everything you do outside of work adds to who you are at work. We're working to transform AAA for the next century with a mission to create Members for life by unleashing the innovative spirit of our Team Members.
Why Work For Us?
Great Pay with the opportunity for increases

Training – You'll attend a thorough, comprehensive, training program

Benefits – Medical, Dental, Vision, wellness program and more!

401k Matching – $1 for $1 company match up to 6% of pay

Annual Incentive Plan – Eligibility to participate in AAA NCNU annual bonus plan

Paid Time Off – Team Members accrue paid time off monthly with an additional 24 hours per year earmarked for volunteer activities

Collaborative Environment – AAA will value your contribution to providing exceptional service to our members
Summary:
Essential Functions
• Deliver high-quality solutions to ensure our investment in technology is consistent with business objectives. Technical delivery leader for the overall implementation and execution of project.
• Provide recommendation and input in the design, development and deployment of future use technology.
• Working knowledge of guidelines that leverage approved designs of technology solutions. Facilitates delivery of new products and services. Updates design documents and system overviews, updates user guides/training documentation in conjunction with product manager
• Provides Production support for technologies within their portfolio of ownership
• Responsible for administration updates and maintenance of technologies within portfolio of ownership
• Project management to ensure there is clear visibility on key milestones, project health, and ultimate delivery. This includes communication to leadership; strong issues management; and the ability to demonstrate the status of the solution throughout the life of the project.
• Collaborate with other technical and non-technical teams. Contributes to product/service development. Explains complex subjects to a diverse audience with a wide variety of technical and business skills.
• Works with team members to define and deliver product strategy and product roadmap for Automotive technology portfolio
• Creates and maintains positive and productive relationships while working with AAA NCNU technology users, AAA National, and other clubs to build and expand relationships, trouble shoot and resolve technical problems, handle client issues, and educate users.
• Responsible for managing the vendor relationships when products or services are provided to the Club.
Knowledge/Skills/Abilities
• Project leadership ability including mapping out technical and business dependencies, milestones and timelines. Knowledge of project management practices such as schedule management, cost management, resource management, and risk management.
• Rich knowledge of tablets, telephony and broader telephony technology including Hardware, Software Integration, VoIP, Web Services, Custom Applications, and Performance
• Knowledge of and experience with Call Receipt and Dispatching technology
• Solutions design skills that involve collaboration with product management, vendors, SMEs, and other technical expertise as needed. This skill requires the ability to clearly articulate the 'as-is' and 'to-be' solution through visual flows and diagrams
• Level 1-3 type production support skills that require a high level of availability; ability to troubleshoot;
ability to facilitate multi-resource calls including vendors, partners, and other key stakeholders within the AAA ecosystem
• Conviction and determination in delivery of technical solutions
• Strong Vendor Management skills to support an ecosystem that is dependent on multiple 3rd party technologies and solutions
• Ability to coordinate various activities with multiple groups including IT teams, vendors, operations, etc. while producing a complete solution.
• Demonstrated ability to communicate across all levels and types of organizational situations. Effective written communication skills.
Education & Experience/Licenses & Certification
• Bachelor's degree in related area (Computer Science, Information Systems, or related technical discipline) or an equivalent combination of education and experience
• Foundations certification(s) in best practices frameworks such as ITIL
• 7+ years IT experience working in multiple system environments (preferred)
• 7+ years Hardware/software installation and troubleshooting (preferred)
Innovation. It's what motivates and drives our 4,200 Team Members as the key to enhance Member value, employee satisfaction, and our future success. We have a 117-year history of service, creating Members for life. We generate $4 Billion in annual sales and serve nearly 6 million Members across 7 states. A3 is our Innovation Lab, where we have launched GIG Car Share, GoMentum Station, AAA CarConnect, AAA House Manager, and the first Autonomous Shuttle. If innovation and purpose are what you're looking for, journey forward with us.