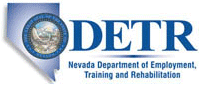 Job Information
Intermountain Healthcare

Audit & Appeals Manager

in

Las Vegas

,

Nevada
Job Description:
The Claims Compliance Manager will primarily responsible for providing management of the claim review, appeal functions and assuming the lead role in the development, implementation and adherence to compliance related policies, standards and procedures as mandated by current state or federal legislation and/or health plan or company directives. Position is responsible for the weekly and monthly internal and external reporting of compliance metrics.
ESSENTIAL FUNCTIONS
Responsible for quality and continuous improvement within the job scope.

Responsible for all actions/responsibilities as described in company controlled documentation for this position.

Contributes to and supports the corporation's quality initiatives by planning, communicating, and encouraging team and individual contributions toward the corporation's quality improvement efforts.

Manages and provides one-on-one guidance and oversight to claim examiners to achieve compliance standards.

Reports compliance performance issues to management in written and/or verbal formats.

Participates in the development and implementation of claim processing related departmental polices, standards and procedures.

Manages and provides one-on-one guidance and oversight to the appeal/review and claim audit specialist on processes of first level appeals and audit functions.

Interacts with internal departments, Health Plans, providers and with any external contracted companies ensuring compliance with all current legislation.

Creates weekly and monthly claim metric reports for management and health plans

Assist in analyzing reports prior to claims released to payment on check runs.

Oversee the appeal/review function and perform level III appeals.

Provides support to Network Services in resolving provider claim queries.

Is responsible for coordinating Health Plan claim audit requests and reviewing audit results for accuracy.
SUPERVISORY RESPONSIBILITIES
Contributes to a working environment that allows all employees equal opportunities for development, growth, and advancement.

Conducts business in compliance with the corporation's Code of Business Conduct.

Provides effective leadership and directs the work of subordinates.

Carries out supervisory responsibilities in accordance with the organization's policies and applicable laws.

Selects staff, coaches performance, and provides ongoing and timely communication regarding performance, training and development opportunities.

Performs 90 day reviews and annual evaluations of appeal/review and special project examiners.
EXPERIENCE REQUIREMENTS
10 years Claims processing, claim appeal, and claim audit experience

Previous Supervisor/Manager experience in a Managed Care environment

Medicare Advantage experience

Medicare/DOI audit experience
EDUCATIONAL REQUIREMENTS
Bachelors Degree in related field
KNOWLEDGE, SKILLS, ABILITIES
Knowledge of current compliance legislation

Strong interpersonal skills

Excellent verbal and written communication skills

Computer proficiency in Microsoft Office

Strong analytical problem-solving skills

Demonstrated goal and results orientation
Physical Requirements:
No Additional Description Available
Location:
Warm Springs 700 Office
Work City:
Las Vegas
Work State:
Nevada
Scheduled Weekly Hours:
40
Being a part of Intermountain Healthcare means joining a world-class team of over 38,000 employees and caregivers while embarking on a career filled with opportunities, strength, innovation, and fulfillment. Our mission is: Helping people live the healthiest lives possible.
Our patients deserve the best in healthcare, and we deliver.
To find out more about us, head to our career site here (https://intermountainhealthcare.org/careers/?utm_source=Workday&utm_medium=Redirect&utm_campaign=CareerHome_workday) .
ADA Statement:
Intermountain Healthcare strives to make the application process accessible to all users. If you would like to contact us regarding the accessibility of our website or need assistance completing the application process, please contact 1-800-843-7820 or email recruitment@imail.org . This contact information is for accommodation requests only and cannot be used to inquire about the status of applications.
Equal Opportunity Employer
Intermountain Healthcare is an equal opportunity employer. Qualified applicants will receive consideration for employment without regard to race, color, religion, sex, sexual orientation, gender identity, national origin, disability or protected veteran status.
The primary intent of this job description is to set a fair and equitable rate of pay for this classification. Only those key duties necessary for proper job evaluation and/or labor market analysis have been included. Other duties may be assigned by the supervisor.
All positions subject to close without notice. All qualified applicants will receive consideration for employment without regard to race, color, religion, sex, sexual orientation, gender identity, age, national origin, disability or protected veteran status. Women, minorities, individuals with disabilities, and veterans are encouraged to apply.
Thanks for your interest in continuing your career with our team!
Intermountain Healthcare