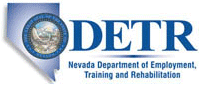 Job Information
UnitedHealth Group

Associate Director Affordability - MST or PST Time Zone Telecommute

in

Las Vegas

,

Nevada
Expanding access to affordable, high quality health care starts here. This is where some of the most innovative ideas in health care are created every day. This is where bold people with big ideas are writing the next chapter in health care. This is the place to do your life's best work.(sm)
The Associate Director of Affordability is responsible for developing and driving medical cost improvement strategies in the West Region. This includes analyzing medical cost utilization and unit cost data, identifying top trend drivers and variation opportunities, developing strategies across cross functional teams such as network, clinical, and payment integrity, and leading the execution of those strategies. The Associate Director of Affordability should have strong analytic and organizational/project management sills as well as an ability to influence and leverage cross functional teams.
If you are located in the Mountain Standard Time (MST) time zone OR in the Pacific Standard Time (PST) time zone, you will have the flexibility to telecommute* as you take on some tough challenges.
Primary Responsibilities:
Identify medical cost affordability opportunities

Develop, prioritize, manage, and execute affordability initiatives, owning end to end process

Leverage local market, national, and functional (network, clinical, payment integrity, etc.) subject matter experts to optimize the value of affordability initiatives across the organization

Direct and influence cross-functional teams to adopt new ideas, solutions, and approaches

Communicate affordability results and risks to plan to regional leadership

Translate complex concepts in ways that can be understood by a variety of audiences

Solve unique and complex problems with broad impact on the business

Identify and resolve technical, operational and organizational problems outside own team

Predict emerging customer needs and develop innovative solutions to meet them

Participate in the development of business strategy
You'll be rewarded and recognized for your performance in an environment that will challenge you and give you clear direction on what it takes to succeed in your role as well as provide development for other roles you may be interested in.
Required Qualifications:
Undergraduate degree

5+ years working within a managed care organization, health insurer, or similar experience

2+ years experience leading complex projects across cross functional teams

Expert level of proficiency in network analysis

Expert level of knowledge of managed care and network terminology

Intermediate level of proficiency with reimbursement methodologies such as case rates, per diems, DRGs, fee schedules

Strong written and verbal communication skills including well-developed interpersonal skills used to influence the behavior of others, some of whom will be at executive levels

Ability to multi-task, shifting back and forth effectively among multiple activities

Excellent analytic and problem-solving skills

Intermediate level of proficiency in Microsoft Excel, Word, and Power Point
Preferred Qualifications:
Careers with UnitedHealthcare. Let's talk about opportunity. Start with a Fortune 7 organization that's serving more than 85 million people already and building the industry's singular reputation for bold ideas and impeccable execution. Now, add your energy, your passion for excellence, your near-obsession with driving change for the better. Get the picture? UnitedHealthcare is serving employers and individuals, states and communities, military families and veterans where ever they're found across the globe. We bring them the resources of an industry leader and a commitment to improve their lives that's second to none. This is no small opportunity. It's where you can do your life's best work.(sm)
*All Telecommuters will be required to adhere to UnitedHealth Group's Telecommuter Policy.
Diversity creates a healthier atmosphere: UnitedHealth Group is an Equal Employment Opportunity/Affirmative Action employer and all qualified applicants will receive consideration for employment without regard to race, color, religion, sex, age, national origin, protected veteran status, disability status, sexual orientation, gender identity or expression, marital status, genetic information, or any other characteristic protected by law.
UnitedHealth Group is a drug-free workplace. Candidates are required to pass a drug test before beginning employment.
Job Keywords: Associate Director Affordability, Managed Care, Health Insurer, Health Insurance, Network Analysis, Reimbursement Methodologies, Case Rates, Per Diems, DRGS, Fee Schedules, Mountain Standard Time, MST, Pacific Standard Time, PST, Las Vegas, NV, Cypress, CA, Denver, CO, Nevada, California, Colorado, Travel, Telecommute, Telecommuter, Telecommuting, UHG, UnitedHealth Group, UHC, UnitedHealthcare
UnitedHealth Group