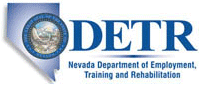 Job Information
Charles River Laboratories

Account Manager - GMP

in

Las Vegas

,

Nevada
Account Manager - GMP
Req ID #: 103512
Location:
Northridge, CA, US, 91325 Groton, CT, US, 06340 New Haven, CT, US, 06519-6052 Detroit, MI, US, 48201 Wichita, KS, US, 67230 Memphis, TN, US, 38104 Raleigh, NC, US, 27610 Charlotte, NC, US, 28203 Mattawan, MI, US, 49071 Cleveland, OH, US, 44128 Macon, FR, 71000 S. San Francisco, CA, US, 94080 Baltimore, MD, US, 21224 Hanover, MD, US, 21076 Framingham, MA, US, 01701 Labelle, FL, US, 33935 Reno, NV, US, 89511 Chicago, IL, US, 60654 Boston, MA, US, 02116 Fort Pierce, FL, US, 34982 Lowell, MA, US, 01854 Wilmington, MA, US, 01887 Worcester, MA, US, 01608 Las Vegas, NV, US, 89115 Bothell, WA, US, 98021 Evanston, IL, US, 60201 Irvine, CA, US, 92612 Cambridge, MA, US, 02139 Hartford, CT, US, 06106 Roanoke, IL, US, 61561 Waltham, MA, US, 02451-1420 Charleston, SC, US, 29407 Fairfield, NJ, US, 07004 US Roanoke, IL, US, 61561 Houston, TX, US, 77047 Hamden, CT, US, 06518 Shrewsbury, MA, US, 01545 Thousand Oaks, CA, US, 91320 Washington, DC, US, 20016-8061 San Diego, CA, US, 92121 Newark, DE, US, 19711
For over 40 years, HemaCare, a Charles River company, has worked to making a positive impact on the world by providing the highest quality cellular material and services to biotech and
pharmaceutical companies and research organizations that are performing innovative research and developing novel cell-based therapies.
We recognize that our success depends on the vision and passion of our employees; that is why we are devoted to making HemaCare a rewarding and valuable place to work. We believe in making a difference, and at HemaCare, you will make a difference every day.
Job Summary
The Account Manager will work remotely and develop strong relationships with customers and connect with key business partners to drive sales growth and improve profitability. You will be responsible for answering client questions and help identify new business opportunities among existing customers as well as on-board new customers. You will collaborate with Business Development Executives, Associate Sales Directors, and cross-functional departments to improve customer product satisfaction and help meet company goals.
Responsibilities:• Support the growing business in their territories by managing current accounts and prospecting for new accounts.• Provide quotes, product information, and answers to customer questions with assistance from Associate Sales Director and Technical Support, as needed.• Work with management and on cross-functional teams (Product Management, Technical Support, Business Development) to create strategic account management plans for maximizing revenue growth.• Work with customers via brokerage site platforms like Assay Depot/Scientist.com, Science Exchange & other platforms for requests within your territory.• Qualification/warm touch for bulk lead lists - Webinar registrants, attendee lists from conferences, C/D leads from marketing activities.
• GMP Specific Account Managers will be responsible for creating & updating statements of work (SOWs) and facilitating long-term GMP/Clinical project forward progression.
Job Qualifications
• 1-2 years of prior sales experience preferred • Bachelor's degree required; degree in STEM highly preferred.• Equivalent experience from which comparable knowledge and job skills can be obtained may be considered.• Prior Life Science, Biotechnology, or immunotherapy industry preferred.• Upon completion of initial on-boarding training have a solid understanding of our business processes, products/services, our market, and the needs of assigned accounts.• Ability to drive new business as well as increase penetration in existing accounts.• Highly motivated, self-starter with excellent oral and written communication skills.• Excellent Customer Service and Focus (internal and external customers).
About HemaCare
HemaCare, a Charles River company, is a global leader and trusted brand in the customization of human-derived biological products and services for biomedical research, drug discovery, and cell and gene therapy development. HemaCare's vertically integrated solutions support preclinical research, clinical studies from phases 1 to 3, and commercialization with high-quality RUO and GMP-compliant starting material and apheresis collections.
In January 2020, HemaCare was acquired by Charles River Laboratories, an early-stage contract research organization (CRO). Combined with Charles River's integrated, early-stage portfolio of discovery, safety assessment, and manufacturing support services, the acquisition creates a unique, comprehensive solution for researchers and cell therapy developers and manufacturers worldwide to help accelerate their critical programs from basic research and proof-of-concept to regulatory approval and commercialization. Utilizing this broad portfolio of products and services enables our clients to create a more flexible drug development model, which reduces their costs and enhances their productivity and effectiveness to increase speed to market. We work closely with our clients throughout the clinical process to maximize success and drive positive clinical outcomes.
Together, with over 17,000 employees within 80 facilities in 23 countries around the globe, we are strategically positioned to coordinate worldwide resources and apply multidisciplinary perspectives in resolving our client's unique challenges. Our client base includes global pharmaceutical and biotechnology companies, government agencies, and hospitals and academic institutions around the world.
At HemaCare, we are passionate about our role in improving the quality of people's lives. We have proudly supported the development of 100% of the current commercially available FDA-approved immunocellular therapies. Our mission is to provide a best-in-class portfolio of high quality, customizable human cellular material and services to support drug discovery, scientific research, and cell therapy. This resonates from our employees and impacts our customers because we know that every day is an opportunity to advance discoveries and make a difference in someone's life.
Equal Employment Opportunity
Charles River Laboratories is an Equal Opportunity Employer - M/F/Disabled/Vet.
If you are interested in applying to Charles River Laboratories and need special assistance or an accommodation due to a disability to complete any forms or to otherwise participate in the resume submission process, please contact a member of our Human Resources team by sending an e-mail message to crrecruitment_US@crl.com. This contact is for accommodation requests for individuals with disabilities only and cannot be used to inquire about the status of applications.
For more information, please visit www.criver.com and www.hemacare.com.
Charles River Laboratories