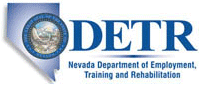 Job Information
Berry Global

QUALITY ASSURANCE MANAGER

in

JEAN

,

Nevada
Overview
Berry Global Berry Global, headquartered in Evansville, Indiana, is committed to its mission of 'Always Advancing to Protect What's Important.' With $13billionin revenue for fiscalyear 2019 on a combined pro forma basis from operations, Berry is a leading global supplier of a broad range of innovative nonwoven, flexible, and rigid products used every day within consumer and industrial end markets. Berry operates over290manufacturing facilities worldwide, on six continents,and employs over48,000 individuals.
At Berry, we pursue excellence in all that we do and are always advancing to improve the way we work along with the products and services we provide. Our culture fosters trust and partnerships through appreciation, acknowledgement, and inclusion. At Berry, we are continuously improving to support our mission and exemplify our values of partnerships, excellence, growth, and safety. To learn more about Berry, visit berryglobal.com
Responsibilities
Responsible for planning, coordinating, and direct quality control program to ensure the continuous production of products consistent with established standards.

Responsible for developing and analyzing statistical data and product specifications to determine present standards and establish proposed quality and reliability expectancy of the finished product.

Responsible for using data from various reports to analyze quality problems and create corrective action plans that improve product quality.

Responsible for continuously monitoring the top ten quality problems and continuously coordinates the corrective action plans to eliminate the problems.

Responsible for monitoring the quality of incoming raw materials.

Responsible for product safety and act as plant sanitarian.

Responsible for performing audits of the manufacturing facility and product safety system to insure compliance with A.S.I. sanitation guidelines and F.D.A. Good Manufacturing procedures.

Responsible for developing and auditing systems for production and waste reporting and analyzing plant waste on a monthly basis.

Responsible for using statistical methods for analysis and provide plans for cost reduction and productivity improvement.

Responsible for working directly with customers on quality issues, answering customer complaints and developing corrective action plans to prevent reoccurrence.

Any other duties assigned.

Hire, train, develop, and supervise of QA technicians such that quality standards are uniformly applied and documentation is completed.

Manage 10 subordinate employees engaged in the inspection of the product during all phases of production.

Is responsible for the overall direction, coordination, and evaluation of all quality control and quality related issues.
Qualifications
Four year college or university degree; or two or more years related experience and/or training; or equivalent combination of education and experience.

Able to read, analyze, and interpret general business periodicals, professional journals, procedures, or governmental regulations.

Able to respond to commoncomplaints from customers, regulatory agencies, or members of the businesscommunity

Effectively present information and respond to questions from groups of managers, clients, customers, and the general public

Understand spreadsheets, charts and technical manuals; Good phone skills required.

Work with mathematical concepts such as probability, and statistical inference
We are an Equal Opportunity Employer and do not discriminate against any employee or applicant for employment because of race, color, sex, age, national origin, religion, sexual orientation, gender identity, status as a veteran, and basis of disability or any other federal, state or local protected class.
Location US-NV-JEAN
Job ID 2020-8581
Position Type Regular Full-Time
Category Quality Assurance & ISO Management
Berry Global