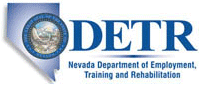 Job Information
Staff Management | SMX

Production Workers

in

Henderson

,

Nevada
With Staff Management | SMX, you'll get a weekly paycheck, learn new skills, meet new people, and work with a great management team in a clean and safe environment.
Do you LOVE Chocolate? We're Hiring Production Associates that will help us make special chocolate from start to finish.
Our Production Associates will not only make chocolate for customers but make sure that it is packed to sell at Ethel M's in Henderson.
Industry: Miscellaneous.
Duties: As a Production Associate you will mix ingredients to make specialty chocolate and follow all instructions to making chocolate by hand. Associates will also hand pack candy, make and palletize boxes for shipment. Basic housekeeping will be a requirement.
Employment Types: Part Time, Temporary or Contract, Full Time.
Work Location: Mars Retail Group - Henderson-0105, 1 Sunset Way, Henderson, NV 89014.
Job Types: General Labor.
Shifts: Weekend Shifts, 2nd Shift, 3rd Shift, 1st Shift.
Attributes: Background Check, Drug Test, Must be at least 18 years old.
Benefits: Weekly paychecks, Direct Deposit or Cash Card pay options, Sign on Bonus (Restrictions Apply).
Lifting Requirements: Able to Lift 40 pounds.
Education Required: HS Diploma or GED.
Starting Wage: $12.00.
Pay Rate: 12.00.
Required Skills:
For this position, you must be able stand 8 to 12 hours per shift, must be able to communicate in English, must be able to work weekends, and must be able to lift up to 50 lbs. All associates must be able to pass drug test, Background check, and orientation class.
The positions start in mid-June, complimentary coffee and hot chocolate as well as sample chocolate. Taste your creations.
SM | SMX is an equal opportunity employer and all qualified applicants will receive consideration for employment without regard to race, color, religion, sex, national origin, disability status, sexual orientation, age, gender identification, protected veteran status, or any other characteristic protected by law.
Staff Management | SMX