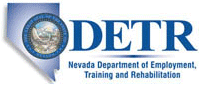 Job Information
Luxury Bath Technologies

Dispatcher / Admin

in

Henderson

,

Nevada
Dispatcher/AdminAtlas Plumbing has been providing quality plumbing services in the Henderson and Las Vegas Valley since 1980. Our company has teamed up with Luxury Bath, one of the fastest growing brands in the acrylic bath remodeling industry. We are looking for quality people to join our winning team. Our goal is simple, to enrich the lives of those we serve. We are seeking a Dispatcher/Admin to join our team at our Henderson office. This position is critical to the future growth of our company.The role of the Dispatcher/Admin is to give great customer service to our clientele and efficiently complete all assigned tasks & priorities. We offer an hourly compensation package depending on experience along with 401K match at a certain percentage and medical after probationary period.
The Profile of an Ideal CandidateThe individual we are looking for is NOT the office person that most people think of. We need someone who will embrace ongoing changes, think outside of the box, ask questions & take notes of answers to not keep asking the same questions, listen, follow instructions, multitask, works well under high call volume & stress, punctual, ready to work, handle daily priorities, logic to resolve issues, good attitude, keep composure when dealing with upset customers, is not on their personal cell phone consistently and works well with others.
ScheduleThe Dispatcher/Admin must be available Monday through Sunday. Our office hours are: Monday-Friday 6AM-7PM, Saturday 7AM-6PM, Sunday 7AM-5PM. Must be able to work a flexible schedule that may include occasional evenings, weekends and holidays.
Job Description
Use modern routing software (Service Titan) to develop, alter, and optimize delivery routes. Must effectively communicate and serve as the liaison between technicians/design consultants and customers. Must remain agile and ready to handle sudden route changes or unexpected issues. Help create technician & design consultant routes that keep costs down but meet customer scheduling needs. The successful candidate for this position needs to be able to adjust to last minute changes and work with technicians & design consultants. Cultivate strong relationships with technicians, office staff, design consultants and customers to reduce the stress that comes with last minute schedule changes. Monitor any sudden route changes or road construction issues and work with drivers to establish new routes for timely services. Ability to work in a team environment in high pressure situations. Strong written and oral communication skills are essential.Attributes to be successful:
Customer focused.

Coachable -- trainable.

Persistent and tenacious.

Results oriented -- goal driven.

Able to relate to different personality styles.

Responsible and accountable for personal results.

Capable of handling multiple tasks simultaneously.

Works successfully without requiring close supervision.

Be present according to scheduled shift.

Reliable transportation
Requirements:
1 year minimum Dispatch Experience

Service Titan experience a plus.

Professional appearance and demeanor.

Excellent computer skills -- MS Office, database management, etc.

Be willing to undergo a background check and drug screen, in accordance with local law/regulations.

Bilingual a plus.
Pay is $13-$16/hr depending on experience plus medical & 401k match at end of probationary period of 90 days.