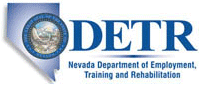 Job Information
Barclays

BCUS - Audit Risk Sr Analyst

in

Henderson

,

Nevada
Audit Risk Senior Analyst
Henderson, NV
As a Barclays Audit Risk Senior Analyst, you will be responsible for the completion of audit reviews of our third and fourth-party collection and recovery vendors to ensure regulatory compliance, contractual adherence, and BCUS collection guidelines. You will conduct research and gather relevant information from various departments, Barclay's systems and Suppliers. Your team is responsible for ensuring that the Collections department operates in control as well as ensuring compliance with all legal/regulatory guidelines. This is achieved through facilitating the documentation of all applicable processes and procedures, identification of key risk points, control development and maintenance, and the coordination of departmental changes.
Barclays is one of the world's largest and most respected financial institutions, with 329 years of success, quality and innovation behind us. We've helped millions of individuals and businesses thrive, creating financial and digital solutions that the world now takes for granted. An important and growing presence in the USA, we offer careers providing endless opportunity.
What will you be doing?
• Identifying and reporting obstacles during the litigation management process such as systematic opportunities, potential regulatory risk and gaps in policies, procedures or practices
• Participating in projects and other assignments related to litigation reduction and improving the customer experience
• Communicating effectively with key process owners and team members
• Recommending solutions to the business to enhance process controls; working will all levels within the bank
• Writing high quality summaries of audits completed
• You need to constantly be looking for ways to improve the way we do things
What we're looking for:
• College degree in related field and/or proven legal experience
• Past financial services experience
• Past experience in the credit card industry and familiarity with consumer protection laws
Skills that will help you in the role:
• Credit Card experience preferred
• Ability to express technical information logically and concisely in a way that facilitates learning and development
• Manage communications and correspondence (phone, voicemail, email, mail), responding when needed, bringing action items forward to appropriate individual's attention
• Experience in dealing with senior client management
Where will you be working?
You will be working at Barclays Services, Henderson, NV's fully Operational Customer Contact center, where the best meet to build careers full of scope, variety, and reward. Supporting the banking and financial solutions of today's demands, answering tomorrow's questions, and redefining the future of customer support in finance.
Barclays