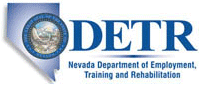 Job Information
ManpowerGroup

ASE Certified Automotive Technician/Mechanic - Henderson

in

Henderson

,

Nevada
FULL-TIME - ASE Certified Technicians/Mechanics OPEN AT Pep Boys NOW!
Do you want to earn a competitive pay rate, have consistent hours, full benefits, and be provided with opportunities for career advancement?
We pre-pay ASE registration and testing fees for Technicians to achieve their required ASE certifications!
If so, discover the automotive career opportunities with an Icahn Automotive store near you at www.PepBoys.com
Position Summary
A Technician is primarily responsible for the efficient diagnosis, repair, and replacement of general automotive parts and accessories. A successful Technician will have direct interaction with customers and deliver superior service through educating the customer on the problems and proposed solutions for their vehicle. A Technician will conduct a wide variety of diagnoses and repairs; including but not limited to brakes, drivability, emissions, steering and suspension, electrical, state safety and emissions testing, maintenance services, HVAC, starting and charging, and major engine.
Do you have for Technician
· Minimum of 6 months' experience as a certified technician or mechanic and four ASE's (Brakes & Steering and Suspension, plus two ASE's from the following: A1 Engine Repair, A6 Electrical, A7 HVAC, A8 Engine Performance, L1 Advanced Engine Performance) are required
· Additional ASE's are strongly encouraged. ASE equivalent certifications may be considered as part of the qualification process.
Duties & Responsibilities
· Ensure a thorough safety and mechanical vehicle inspection is completed and documented in the work order system for every car assigned to him/her that comes into the shop. Ability to communicate repairs that are necessary for the safety and operational efficiency of the vehicle to customers and management. Recommends additional repairs and services pertaining to scheduled maintenance, vehicle enhancements, and/or upgrades as appropriate. Adheres to MAP (UICS) standards.
· Conduct a wide variety of diagnoses and repairs; including but not limited to brakes, all tire related services, including mounting, balancing, and flat repairs, state safety and emissions testing (where required), fluid changes, steering and suspension, maintenance services, starting and charging.
If you or someone you know would like long term stability and opportunities to grow your career, then please apply at the link bellow to start your process today!
https://recruiting.adp.com/srccar/public/RTI.home?c=1153251&d=RetailServiceCareerSite&r=5000627416306#/
We look forward to having you join our team!
ManpowerGroup is committed to providing equal employment opportunities in a professional, high quality work environment. It is the policy of ManpowerGroup and all of its subsidiaries to recruit, train, promote, transfer, pay and take all employment actions without regard to an employee's race, color, national origin, ancestry, sex, sexual orientation, gender identity, genetic information, religion, age, disability, protected veteran status, or any other basis protected by applicable law.
ManpowerGroup