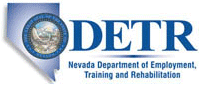 Job Information
Trex Co. Inc.

Team Manager

in

Fernley

,

Nevada
Team Manager
Tracking Code
559-269
Job Description
Trex Company, the world's number one decking and railing brand, and leader in high-performance, low-maintenance outdoor living products, is seeking a Shift Supervisor to coordinate, direct, and oversee manufacturing employees in a 24/7 production environment.
Help us deliver what's next in outdoor living as the point person for all employees on your crew as it relates to attendance, employee relations, scheduling, coordination of training and employee development.
As our next Shift Supervisor, you are a skilled people manager who will have responsibilities for both recruitment and retention of night shift employees as well as development and mentoring of existing personal. You are a skilled communicator who utilizes your leadership experience to motivate and develop your team.
Talented employees are just one of Trex Company's trademarks. This is your chance to work for a company consistently awarded recognition for market leadership and innovation. Trex outdoor living products offer significant design flexibility with fewer ongoing maintenance requirements than wood, as well as a truly environmentally responsible choice. Trex decking products contain 95 percent recycled content and we are one of the largest plastic scrap recyclers in the U.S. Our organization keeps more than 800 million pounds of plastic and wood scrap out of landfills every year.
Besides working for the company known for its recycling heritage and as a creator of amazing outdoor living spaces, Trex employees enjoy an industry-leading compensation and benefits package, bonuses and incentive programs, tuition assistance, a six percent 401(k) match, and more: trex.com/careers.
Key Duties and Responsibilities:
**This is a night shift position that will transition to supervising the night shift after the initial 90 day training period.
Leadership
Participate in the hiring and training of the Trex workforce. Assess and identify training needs for Process Technicians to ensure an efficient production operation.

Participate in the assessment of crew leadership capabilities working with the Production Manager and Human Resources to enhance the skill set of the group.

Manage seamless transitions between production shifts.

Manage overtime needs in a seamless and productive manner while balancing employee preference and business needs.
Plant Safety/Legal
Develops, promotes and maintains safety programs designed to assure safe working conditions and eliminate lost time due to accidents.

Keeps safety awareness high and promotes safety as the company's number one priority.

Monitors and ensures compliance with legal requirements in all areas such as personnel administration, product liability and environment protection.
Production
Supervise manufacturing shift employees to ensure performance meets or exceeds the budgeted parameters in terms of volume/cost, material loss, cost of purchases and distribution.

Control production costs consistent with the annual budgets, monitoring crew direct labor hours.
Required Experience
A minimum of 4 years of supervisory experience.

Experience in a manufacturing environment is preferred.

Must have a high degree of emotional intelligence and a continuous improvement mindset.

Effective oral and written communication skills, excellent interpersonal skills.

Demonstrated leadership abilities in a self-directed team manufacturing environment.

Preferred Requirements: Bachelor's degree plus 3 years of supervisory experience in a related manufacturing environment.

Must be able to work the night shift after the initial 90 day training period.
Job Location
Fernley, Nevada, United States
Position Type
Full-Time/Regular