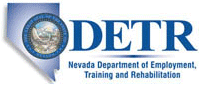 Job Information
Trex Co. Inc.

Quality Technician Trainee

in

Fernley

,

Nevada
Quality Technician Trainee
Tracking Code
563-269
Job Description
Trex Company, the world's number one decking and railing brand, and leader in high-performance, low-maintenance outdoor living products, is seeking a Quality Control Technician Trainee to ensure material provided to our customers meets all Trex quantitative and qualitative standards and specifications.
Help us deliver what's next in outdoor living by performing quality control testing in a lab environment, conduct product specification audits, collect samples and track data.
As our next Quality Control Technician, you have strong communication skills and attention to detail. You are comfortable working in lab and manufacturing environments, and you will take responsibility for ensuring product and packaging standards are upheld, testing or retesting as needed, communicating data with the appropriate personnel or by taking action to ensure success. You have strong organizational skills that assist with the tracking of trends or accurately reporting data.
Talented employees are just one of Trex Company's trademarks. This is your chance to work for a company consistently awarded recognition for market leadership and innovation. Trex outdoor living products offer significant design flexibility with fewer ongoing maintenance requirements than wood, as well as a truly environmentally responsible choice. Trex decking products contain 95 percent recycled content and we are one of the largest plastic scrap recyclers in the U.S. Our organization kept more than 800 million pounds of plastic and wood scrap out of landfills every year.
Besides working for the company known for its recycling heritage and as a creator of amazing outdoor living spaces, Trex employees enjoy an industry-leading compensation and benefits package, bonuses and incentive programs, tuition assistance, a six percent 401(k) match, and more: trex.com/careers.
Key Duties and Responsibilities:
This position is a rotating position.
Lab Tech
Perform all required quality control testing and retesting in lab environment using the following equipment: calipers, colorimeters, CMM machine, MTS machine, optical comparator, microscope, densimeter, autoclave and various scales.

Identify, count and inspect production from previous shift.

Ensure final packaging standards have been met and determine final disposition of finished goods.

Maintain good housekeeping in the quality control lab.

Assist Quality Control Float with replacing boards from retest bundles as needed.

Participate in quality audits as assigned by Quality Engineer.
Dimensional Saw Float
Maintain real-time process flow charts and measurements throughout the shift.

Communicate trends and issues to the production team in a time-efficient manner.

Identify visual quality issues on finished product. Record all quality issues as communicated to the Line Operators, Team Leads, and Supervisors.

Complete pass down, reporting all issues to the oncoming Saw Float personnel.

Conduct random bundle audits as assigned by the Quality Engineer.
Sampling Saw Float
Cut, label and store representative samples from each production line to be used for quality control testing.

Before the end of shift, verify that all needed samples have been cut and place in quality control lab cooling racks.

Identify and track visual quality issues on finished product.

Employee will be required to wear and operate a two-way radio in order to maintain communication with production staff.

Record all quality issues as communicated to the Line Operators, Team Leads, and Supervisors.

Conduct audits as assigned by the Quality Engineer.
Required Experience
High school diploma or equivalent required.

At least two years of manufacturing or quality experience in an industrial environment.

Strong computer skills, familiar with Microsoft Office, including Excel and Word.

Demonstrate leadership abilities in a self-directed team manufacturing environment.
Job Location
Fernley, Nevada, United States
Position Type
Full-Time/Regular