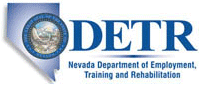 Job Information
Trex Co. Inc.

Process Engineer II

in

Fernley

,

Nevada
Process Engineer II
Tracking Code
596-269
Job Description
Trex Company, the world's number one decking and railing brand, and leader in high-performance, low-maintenance outdoor living products, is seeking a Process Engineer II to ensure plant processes, equipment and procedures are improved through process experiments and monitored production activity.
Help us deliver what's next in outdoor living by making process and equipment improvements based on current and future needs of the organization.
As our next Process Engineer II, you will follow up, recommend, and implement new processes and equipment, based on processing evidence. You are a skilled at process management and can provide technical assistance to colleagues to solve problems and optimize plant equipment operation. You will assume responsibility for all die repair and development and recommend capital projects based on cost-benefit analysis and intended production impact.
Talented employees are just one of Trex Company's trademarks. This is your chance to work for a company consistently awarded recognition for market leadership and innovation. Trex outdoor living products offer significant design flexibility with fewer ongoing maintenance requirements than wood, as well as a truly environmentally responsible choice. Trex decking products contain 95 percent recycled content and we are one of the largest plastic scrap recyclers in the U.S. Our organization keeps more than 800 million pounds of plastic and wood scrap out of landfills every year.
Besides working for the company known for its recycling heritage and as a creator of amazing outdoor living spaces, Trex employees enjoy an industry-leading compensation and benefits package, bonuses and incentive programs, tuition assistance, a six percent 401(k) match, and more: trex.com/careers.
Key Duties and Responsibilities:
Develop processes and procedures for the function of plant equipment required in manufacturing wood and plastic composites. Establish and maintain the required operating parameters, based on observed data and best practices, with minimal supervision from the supervisor.

Provide technical assistance to the Production Supervisors, Process Technicians and maintenance team members to solve problems and optimize the operation of plant equipment.

Assume responsibility for the proper operation of the manufacturing lines and coordinate the repair and replacement of these pieces of equipment as needed.

Assume responsibility for all die repair and development.

Communicate project and process status with weekly reports to the Site Technical Manager.

Recommend capital projects based on a cost-benefit analysis and the intended production impact. Work with other departments on capital projects or improvements, identify necessary resources and follow up to assess the operational success of the installed equipment.

Problem-solving expertise to address process, equipment, materials, quality and EHS issues.
Required Experience
A four-year engineering degree (chemical, electrical or mechanical) is required.

Seven-to-eight years' commensurate experience managing the manufacturing processes and procedures of wood and plastic composites or extrusion processes.

Prior experience in manufacturing or chemical process operations and a working knowledge of problem-solving techniques is required.
Job Location
Fernley, Nevada, United States
Position Type
Full-Time/Regular