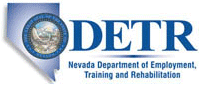 Job Information
MSC Industrial Supply Co.

Merchandise Selection Manager: Fernley NV

in

Fernley

,

Nevada
Build a better career with MSC.
Serving customer and community starts with the very best people doing their very best work. That is precisely what we have at MSC Industrial Supply Co., a leading North American distributor of metalworking and maintenance, repair, and operations (MRO) products and services. Watch HERE (https://youtu.be/VvCFDMQRyM8) to find out why you should work at MSC and join us as we continue to build a diverse and inclusive workplace.
Requisition ID : 6885
Employment Type : Full Time
Job Category : Warehouse / Distribution
Work Location : Reno, NV (Whse)
State or Province : Nevada (US-NV)
Potential Work Location : United States : Nevada : Fernley
BRIEF POSITION SUMMARY
The position of Merchandise Selection Manager is responsible for the Merchandise Selection function. Provides leadership and oversees daily operations, ensuring SOP's and EHS policies are being followed.
EDUCATION and EXPERIENCE:
High school diploma or the equivalent is required. Bachelor's degree is preferred.

Five years of job-related experience, including three years of experience managing associates, is required.

Experience in implementing and maintaining work measurement systems and working with labor reporting systems is required.

SKILLS:

Good working knowledge of the distribution process and Goods Out process required.

Good verbal and written communication skills required.

Computer literacy and proficiency in MS Office required. Knowledge of AS/400 system required.

Experience with engineering standards development tools required.

Excellent data manipulation skills required.

Ability to handle multiple projects simultaneously and prioritize tasks.

OTHER REQUIREMENTS:

Bending to lift items from the floor and racks required.

Lifting items between 25 and 50 pounds required.

Ability to operate and heights up to 50 feet required.

Ability to stand for prolonged periods of time required.

Position may require a valid states driver's license.

Position may require the ability to travel. EOE

Manages the merchandise selection workflow to ensure optimum service levels are maintained.

Manages the merchandise selection operations to ensure supervisors meet production schedules.

Attends cross-functional meetings regarding new procedures or improvements to the current system.

Interacts with Inbound Managers to improve the quality of the pick bins.

Conducts cross-functional meetings in support of initiatives to develop key measures of success and monitor performance against these measures.

Develops and maintains engineered standards, standard operation procedures and labor reporting system for Merchandise Selection department.

Leads cross-functional teams to identify and implement most effective and efficient merchandise selection process improvements.

Forecasts volume in order to determine appropriate staffing requirements on an hourly, daily, weekly, monthly and annual basis.

Shares "best practices" with other CFCs.

Monitors various reports, production statistics, REs (reasonable expectancies) and error rates and takes corrective action as necessary.

Promotes safe work practices.

Monitors and adheres to culture training policies and initiatives.

Interacts with the Shipping Department to aid in reducing the number of errors that leave the CFC.

Assists with building security.

Assists Outbound Manager in budget preparation and compliance.

Performs all duties inherent in the role of an MSC Manager including hiring, termination, review and development of associates.

Fosters the MSC Culture in the department and throughout the company to ensure unity of purpose and fulfillment of MSC's mission.

Participates in special projects and performs additional duties as required.
Why MSC
People. Collaboration. Insight. That's how you build something that works.
Built on a foundation of trust, MSC works side by side with our customers to help them drive business results. With more than one million product offerings and 75+ years of experience across industries, MSC strives to help our customers achieve greater productivity, profitability, and growth through inventory management and other innovative supply chain solutions.
We care about our associates and have programs in place to help our 6,500+ team members achieve their potential. When you join our team, you will receive rewards and recognition for your contributions, training and professional development opportunities, as well as a variety of benefits to support you and your family's health, well-being, and financial future.
If you are inspired to learn, take risks, and succeed as a team, you can build a better career at MSC.
Equal Opportunity Statement
At MSC, we are committed to providing an environment of mutual respect where equal employment opportunities are available to all qualified applicants and our associates without regard to race, color, religion, age, sex, national origin, disability, protected veteran status, sexual orientation, gender identity/expression or any category protected by applicable law.
MSC Industrial Supply Co.