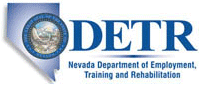 Job Information
Latitude, Inc.

Radar Electronic Warfare Engineer (Secret cleared)

in

Fallon

,

Nevada
JOB DESCRIPTION
The EW Engineer provides Electronic Warfare (EW) engineering sustainment and integration support for the Combined Tactical Training Ranges (CTTR). Must be familiar with military-fielded EW systems and demonstrate ability to solve complex engineering problems related to such equipment.
Daily Responsibilities:
Provides engineering and configuration management support to ensure active systems and equipment remain operational and maintainable; inoperable systems and equipment are returned to an operational condition.
Performs engineering, manufacturing, construction, installation, operational testing, and integration of equipment and facilities at all sites to ensure the operation of the FTTR as an integrated system to meet functional specifications and customer requirements.
Implements approved engineering project task requirements to include engineering and/or integration of system modification, range reconfigurations, testing, and new facility buildups.
Coordinates equipment relocation support to include cost analysis, optimization studies, engineering studies, integration, testing, and installation in support of range growth or other requirements.
Provides inoperative systems support to include engineering actions necessary to return equipment/systems to operational status. Provides TEC support to include engineering actions on equipment and software changes and additions relative to short-term operational test programs.
Supports the Performance Assurance Department with Configuration Management (CM). Evaluates and monitors all modifications to equipment or facilities and change requests to improve operability/reliability/ maintainability.
Experience and Education Required
Bachelor?s degree in electrical engineering or related discipline and 2-4 years of experience.
2+ years technical experience with Tactical Training Range systems (or equivalent military systems)
2+ years experience in ESM/ECM and radar employment
2-4 years+ experience electronic maintenance experience in the following areas:
Digital/analog signal processing

Synchro-servo circuits

Radar, RF signal processing

Electromechanical devices

Optical equipment

Video signal processing and recording

Communications (multiplexer equipment, VHF, UHF, microwave, fiber-optic)

Digital/analog computer systems

DC power supplies; low voltage AC equipment; primary and secondary power equipment; auto-transfer (UPS) equipment; portable AC generators

Test equipment
Operating experience with search, acquisition, ground control intercept, height finder or fire control radar systems, and familiarity with the employment of threat systems
-Must be able to obtain Sec+ Certification within 6 months
Must be a US Citizen, able to obtain and maintain a Secret security clearance