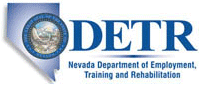 Job Information
Lockheed Martin

Aircraft Scheduling Analyst (Mid-Career Level), F-35 Program

in

Fallon

,

Nevada
Description:
Lockheed Martin Aeronautics. Be More Than You Can Imagine .
Our products play an important role in the national security of the United States and more than 70 other countries, ensuring peace and stability around the world. Highly trained and specialized personnel and facilities are key to the company's unrivaled success in the aeronautics industry. Our workforce of more than 25,000 has pre-eminent expertise in advanced aircraft design and production, modification and support, stealth technology and systems integration.
This position will be part of the aircraft maintenance team supporting the F-35 maintenance operation at NAS Fallon, Nevada. Responsibilities include:
• Manages Production Aircraft Inspection Requirements (PAIRS), Time Compliance Technical Directives (TCTD), and O-Level Modification (MOD) activities.
• Responsible for correcting, or assisting to correct Aircraft Configuration Management (CM) and Electronic Equipment Log (EEL) and Build of Materials (BOM) issues as they arise within the Computerized Maintenance Management System (CMMS).
• Drafts, submits and monitors Action Requests (AR) relating to CM, EEL and BOM issues. Reviews CMMS entries for completeness and works with the on-shift Aircraft Manager and Supervisor to resolve data entry errors.
• Maintains the Beacon Management System, and completes other duties as assigned by the on-shift Aircraft Manager and Supervisor.
• Provides On-The Job Training (OJT) as required to newly hired Interim Contractor Support (ICS) team members.
• Analyzes and evaluates study data, maintains records, reports, and historical data.
• Ensures good housekeeping and safety practices are enforced.
• Considered candidates must be capable of working first (1st), second (2nd), or third (3rd) shift(s) dependent on customer needs. Candidate may be required to work extended hours and temporary duty travel.
• Must be a US Citizen. Must have at least an Interim Secret Clearance. Must be able to obtain and maintain a Final Secret Security Clearance. This position is located at a facility that requires special access.
What's In It For You
Our employees play an active role in strengthening the quality of life where we live and work by volunteering more than 850,000 hours annually. Here are some of the benefits you can enjoy:
• Medical
• Dental
• 401k
• Paid time off
• Work/life balance
• Career development
• Mentorship opportunities
• Rewards & recognition
Learn more about Lockheed Martin's comprehensive benefits package here.
Basic Qualifications:
The following Basic Qualifications are skills that a candidate must possess to be considered for this position:
• Aircraft scheduling experience. This can include aircraft maintenance or operations scheduling.
• Microsoft Suite skills, specifically Word, Excel, PowerPoint
Desired Skills:
The following Desired Skills are not required but are those skills that would set a candidate apart from the others:
• 2 years' experience working with the Autonomics Logistics Information System (ALIS)
• Experience in aircraft, armament, or engine management scheduling.
MS Access experience
Good communication skills.
Knowledgeable of Tool Control, FOD, Supply, HAZMAT, Training, Quality, and Security programs.
BASIC QUALIFICATIONS:
job.Qualifications
Lockheed Martin is an Equal Opportunity/Affirmative Action Employer. All qualified applicants will receive consideration for employment without regard to race, color, religion, sex, pregnancy, sexual orientation, gender identity, national origin, age, protected veteran status, or disability status.
Join us at Lockheed Martin, where your mission is ours. Our customers tackle the hardest missions. Those that demand extraordinary amounts of courage, resilience and precision. They're dangerous. Critical. Sometimes they even provide an opportunity to change the world and save lives. Those are the missions we care about.
As a leading technology innovation company, Lockheed Martin's vast team works with partners around the world to bring proven performance to our customers' toughest challenges. Lockheed Martin has employees based in many states throughout the U.S., and Internationally, with business locations in many nations and territories.
EXPERIENCE LEVEL:
Experienced Professional
Lockheed Martin