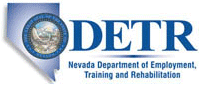 Job Information
McEwen Mining

Survey Technician

in

Eureka

,

Nevada
The Gold Bar Mine is located 35 miles northwest of Eureka, Nevada. The property has seen historic mining from 1988 to 1994 by Atlas Precious Metals Inc. McEwen Mining Inc. acquired the property and began active exploration in 2011. The current mine consists of an Open Pit Mining Operation delivering Ore to a Crushed Heap Leach with solution being processed through an ADR Plant and Refinery.
Job Description
The Surveyor will report to the Chief Mine Engineer and will operate, monitor, collect and record data from technologies including GPS equipment, total station systems (laser/prism systems), and other surveying controls. This role works with the lead surveyor and reports to the Chief Engineer. The surveyor will create as-built TOPO maps, collect and report data for mine modeling, controlling ore and waste, and measuring contractor production. The Surveyor will provide the survey team support and performance in a full spectrum of mine-site surveying duties including:
Conducts initial surveys, risk assessments and environmental impact assessments of mine site

Sets out blast pattern layout and stakes out ore control layout and dig plans

Sets up and monitors mine coordinate systems - GPS

Sets up, control and collect data from conventional total stations, and establish control points for laser levels

Using Auto-CAD and other software, creates maps and plans of open pit mine in real time

Measures and records data for use in block models

Ensures accurate data records are maintained for use in mine planning, to include buildings and structures

Measures areas and volumes of blasted materials and helps calculate contractual production

May assist in taking samples to determine feasibility and reports on findings

Works with environmental department to support predictive environmental effects and impacts of operations on air and ground disturbance

Helps ensure compliance with all company policies and procedures including, but not limited to safety, environmental, confidentiality and code of conduct.
Qualifications and Requirements
Strong background with GPS, modern survey methods, and CAD software packages

Effective analytical and communication skills, and advanced math including trigonometry

Experience in GPS, Total Station systems, laser scanners, airborne surveying techniques, and machine guidance systems.

Experience using drone technology in mine mapping a plus

3D Software for mine modeling is a plus

Must be able to complete and maintain MSHA certification

Ability to occasionally walk on uneven outdoor terrain, lift and carry up to 50lbs, in varying climates and altitudes.

Elevations of 6500 to 9000 feet

Some office/sedentary work
Ideal Candidate
Education in mining, engineering, geology or related fields

Experienced in using surveying systems to collect data on surface mining materials and topos

Experience or exposure and knowledge of current mine surveying technologies

Broad understanding and some practical experience in mine surveying

Practical knowledge of the tools and techniques used in open pit (surface) mine surveying and is competent in applying them

Surveyor qualification such as certified land surveyor, an associates degree in land surveying or other technical surveyor training and certifications is a plus
Physical Demands
Climbing Ladders/Stairs

Long periods of standing

Walking over uneven ground

Moderate to Heavy repetitive lifting to 50 lbs.

Repetitive motion - Bending, stooping, kneeling, and standing for long periods of time

PPE required

Noise Exposure

Exposure to Dust

Prolonged exposure to weather conditions (Hot, Cold, Windy, Dusty)

Respirator must be worn to perform specific tasks
Benefits/Culture
Here at McEwen Mining Inc. our employees are what keep our business going. Part of how we keep our employees going are by offering some of the best benefits in the industry. Some of them are outlined below:
Medical, Dental, and Vision

401k with company match

Life Insurance

PTO