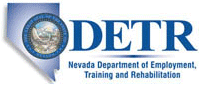 Job Information
Savage

Rail Switchman/Transload Operator

in

Elko

,

Nevada
Rail Switchman/Transload Operator
Elko, NV 89801, USA Req #6453
Thursday, April 8, 2021
SAVAGE IS HIRING!!! Are you looking for a company that values you for the work you do? Our Transload Operators come to Savage for the challenge, growth and focus on safety, but they stay because of the outstanding culture that exists here. Our company was founded on processing and transporting materials for our customers. We understand and respect our Team Members as the lifeblood of what we do. Team Members are encouraged to find a better way and are enabled to "do things they never dreamed possible".
These are just a few of the benefits you can expect from working with Savage
We provide Uniforms & PPE (laundering included)

$80/year steel toe boot allowance

Starting Rate $23/hour

Paid Holidays

Profit Sharing

Excellent benefits including medical, dental, vision, and 401(k) with match

Here is what you will be doing

Safely transload various materials consisting of both hazardous and non-hazardous bulk liquids and dry bulk products

Operate a locomotive and perform rail switch operations

Operate trans-loading equipment including an air compressor, boiler system, transfer pumps, filtration units, portable conveyor system, and hand tools

Operate mobile equipment including golf carts, farm tractors, passenger vehicles, light and heavy utility vehicles

Engage in professional interaction and collaboration with other Savage Team Members and customers

Adhere to Food Safety Standards (as defined by the US Food and Drug Administration)

Participation in hazardous material handling and safety training programs, which may require brief and occasional travel

Assist with general maintenance, clean-up, and other duties as assigned
Requirements of a successful Transload Operator
Rail Switching experience preferred

Locomotive Operating experience preferred

Ability to troubleshoot and make repairs to various types of equipment (hydraulic, electrical, pneumatic, etc.)

Strong mechanical skills

Ability to follow written and/or verbal instructions with minimal supervision

Ability to pass a skills test on the type of work performing

Dependability in attendance required

Ability to work Holidays, weekends, and overtime as needed

Ability to travel to other sites as needed

High School Diploma or GED equivalent

Valid Drivers license

Savage is a Military Friendly Employer - Previous military experience and proven ability to follow procedures is a plus
Here are some of the physical requirements for this role
Commitment to working safely at all times

Ability to work outside in ALL weather conditions (snow, rain, sub-freezing temps)

Must be physically able to do the following:

Climb on and off rail-cars and locomotives safely

Operate rail-car hand brakes & switches

In good physical condition (able to walk one (1) to two (2) miles per shift)

Consistently sit, kneel, squat, bend, stand and climb on elevated surfaces

Work, walk, and stand on uneven ballast surfaces for long periods of time

Lift 15 lbs. and work safely with this weight at knee, waist and shoulder level

Lift up to 50 lbs consistently throughout the course of a shift

Operate basic hand tools

Wear required PPE

Savage has been designated as a2021 Military Friendly Employer.Additional information on our Veteran's Program, "Savage Patriots" can be found at https://www.savageservices.com/careers-for-veterans/.

Savage is an Equal Opportunity Employer and maintains a drug free workplace.

California Residents: Job Applicant Privacy Notice

Last Updated: January 1, 2020

Thank you for your interest in opportunities at Savage. We are providing you this notice in effort to be transparent about our how we collect and use your personal information.

Please know that by submitting your application materials, we will collect certain categories of personal information from you. These categories include: direct identifiers (e.g., your name, contact information, application account login information, and social media account information if you choose to provide it to us); professional information (e.g., your employment and education background); and other information you include in your resume and cover letter, such as your references, skills and abilities.

We use each category of personal information you provide primarily for recruitment and hiring purposes, and to evaluate your candidacy for the job opening(s) you apply to as well as other job openings at Savage that we think may interest you. We may also use your personal information to help detect security risks and incidents, to protect against fraudulent or illegal activity, to comply with federal and state laws, and to discover ways to improve our business and identify trends in our job applicants and workforce through internal and third party business analytics tools.

For more information or questions about opportunities at Savage, please contact our Talent Acquisition Team at talentacquisition@savageservices.com.
Other details
Job Family Skilled Player

Pay Type Hourly
Apply Now