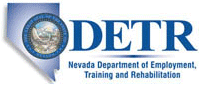 Job Information
Mine Safety and Health Administration

Mine Safety and Health Assistant (OA)

in

Elko

,

Nevada
Summary
This position is located in a Branch or in a Field Office of the Technical or Inspection Division within a Mine Safety and Health District Office, Mine Safety and Health Administration, Department of Labor.This position is inside the bargaining unit.
Responsibilities
Requirements
Conditions of Employment
null
Qualifications
INFORMATION FOR ICTAP/CTAP ELIGIBLES ONLY: If you are eligible for special priority selection under ICTAP/CTAP, you must be well-qualified for the position to receive consideration. ICTAP/CTAP eligibles who are placed into Category B or higher will be considered "well-qualified".
Click Application of Veterans Preference for Category Rating Jobs for more information.
Applicants must have 52 weeks of specialized experience equivalent to at least the next lower grade level, GS-05 , in the Federal Service.
Specialized experience is defined as experience that has equipped the applicant with the particular knowledge, skills, and abilities to perform successfully the duties of the position, and that is typically in or related to the work of the position to be filled. This experience may have been gained either in the Federal or private sectors.
Specialized experience for this position is defined as: Performing a variety of administrative functions such as: Maintaining record systems.
Receiving, reviewing, and distributing incoming and outgoing correspondence independently.
Arranging conferences, appointments, and travel arrangements.
Operating a variety of office equipment such as printers, plotters, modems, scanners, fax machines and copiers as needed.
Analyzing, interpreting and compiling data from a computer system, ability to manipulate data to achieve desired outcome.
Communicating effectively orally- an-d in writing.
Ability to operate advanced functions on various office software packages (e.g. word processing; database; spreadsheets; email; or graphics) Proficiency Requirement: In addition to meeting experience or education requirements, applicants must show possession of the following Skill: 40 words per minute typing speed
Education
null
Additional Information
null