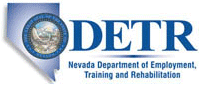 Job Information
Albertsons

Assistant Store Director- Store 0155

in

ELKO

,

Nevada
About the Intermountain Division
Grow with us. Bring your energy and unique perspective to the Intermountain Division and you will have the opportunity to grow with us professionally and personally. You will be part of a team that genuinely cares about helping you succeed. You will work alongside talented colleagues, many of whom build long careers while progressing through multiple roles and making a difference in our communities.
This position will be part of the Intermountain Store Team, reporting to the Store Director. As an Assistant Director you will assist the Store Director in managing the operations of the store by developing and implementing strategies in achieving maximum sales and earnings while coaching, training, developing associates to achieve desired goals, maintain exceptional customer service, foster an inclusive culture all the while serving the communities, we work in.
You will:
Manage, coach, and support the associates throughout the store in performing their duties and developing their strengths to achieve their goals
Assist overall operations of the store and support the company plan, increase service levels, sales, and profit

Support and manage a cohesive environment of teamwork and collaboration where associates value one another and understand how they can contribute to the overall success of the store

Manage issues relating to store maintenance, cleanliness, safety, and sanitation

Understand and support company manual, policies, and practices related to store operations
Utilize and interpret P&L, sales, purchases, labor, and cost reporting to impact results
Focus on customer satisfaction and needs; ensure that associates provide customers with superior customer service
You will have:
Retail leadership and people management experience (1-3 years)
Experience in profit and loss statements and financial responsibility including budget preparation
Ability to work varying shifts and days of the week (may include holidays, evenings, weekends, early morning, or late shifts
High School Diploma or equivalent (preferred)
About Albertsons
Albertsons Companies is at the forefront of the revolution in retail. We have a new vision: forging a retail winner that is admired for national strength with deep local roots, that offers an easy, fun, friendly, and inspiring experience, no matter how a customer chooses to shop with us. We want talented individuals to be a part of this journey! The organization includes 2,230 stores, 27 distribution facilities, and 20 manufacturing plants with over 250,000 employees across 34 states and the District of Columbia. The company is publicly owned with supermarkets across the country that include: Albertsons, Safeway, Vons, Pavilions, Randalls, Tom Thumb, Carrs, ACME, Jewel-Osco, Lucky, Shaw's, Star Market, Super Saver, United Supermarkets, Market Street, and Amigos.
The above statements are intended to describe the general nature and level of work being performed by associates assigned to this job classification. They are not intended to be construed as an exhaustive list of all responsibilities and skills required of personnel so classified.
Diversity is fundamental at Albertsons Companies. We foster an inclusive working environment where the different strengths and perspectives of each associate are both recognized and valued. We believe that building successful relationships with our customers and our communities is only possible through the diversity of our people. And a diverse workforce leads to better teamwork and creative thinking, as well as mutual understanding and respect.
The Albertsons Companies' policy is to provide employment, training, compensation, promotion, and other conditions of employment without regard to race, color, religion, sexual orientation, gender identity, national origin, sex, age, disability, veteran status, medical condition, marital status or any other legally protected status.
We support a drug-free workplace. All applicants offered a position are required to pass a pre-employment drug screen before final employment. AN EQUAL OPPORTUNITY EMPLOYER
Equal Opportunity Employer Minorities/Women/Protected Veterans/Disabled