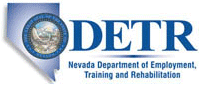 Job Information
B3H Corporation

432WG Unit Programs Coordinator

in

Creech AFB

,

Nevada
B3H is a leader in building winning DoD and corporate teams. B3H provides the full spectrum of strategic planning, program management, acquisitions management, systems engineering & integration, cost analysis, training, systems requirements analysis, and instructional system design for the DoD. B3H delivers quality performance with complete government visibility and control. Corporate headquarters are in Shalimar, Florida. B3H Corporation is seeking qualified personnel to augment flying squadrons in the areas of operational flight scheduling, training flight scheduling, training, standardization/evaluation, unit deployment management, mission planning, unit training management, unit security and information assurance, and unit programs coordination. Positions will support units of the 432d Wing located at Creech AFB, NV and Whiteman AFB, MO. The 432 WG is a remotely piloted aircraft (RPA) wing, providing all operations, logistics, and support aspects of MQ-1 Predator, MQ-9 Reaper, and RQ-170 RPA training and employment. The operational and maintenance squadrons focus on Predator and Reaper operations. RPAs are currently being flown by pilots and sensor operators based in the Continental United States (CONUS) to provide support to contingency operations worldwide, as well as providing MQ-1/-9 and RQ-170 training.
Serve as the primary point of contact to the squadron commander/director for all administrative support programs such as task management, Government Travel Card (GTC) program, health care program, fitness program, safety program, Automated Data Processing Equipment (ADPE) accounts, security program, supply program, civilian timecard program, etc.

Directly assist the commander/director in the management of all administrative support program functions

Provide accurate information and advice in accordance with established guidelines regularly

Use and prepare documents in accordance with regulations and policies regularly

Serve as the resident subject matter expert for all mandated administrative support programs. Ensure unit program compliance with regulations, laws, policies, and squadron commander directives

Design effective communication plans to publicize unit program requirements, associated policies, and procedures

Provide accurate listings to unit leadership of members in violation of established policies

Serve as a unit liaison to the military and civilian personnel offices

Provide accurate and factual information to the commander(s)/director(s), key staff, and customers

Establish controls and suspense dates and follows up to ensure that required actions and responses are made within deadlines

Perform other clerical and administrative work in support of the office/organization

Establish, maintain, control, and update file system accurately to enable quick and efficient retrieval of information

Prepare and submit paperwork, such as timesheets, travel orders, file plans, and supply requisitions in a timely manner

Possess knowledge of the organizational and functional responsibilities and operations of an organization & knowledge of the organizational and functional relationships with the 509th Bomb Wing at Whiteman AFB/99 ABW at Nellis is highly desired

Possess skills required in fact-finding, problem analysis, problem resolutions, and development of concrete action plans to solve problems.

Possess the ability to gather, analyze and present facts, communicate effectively, using tact and courtesy and possess the ability to plan, organize work, and meet deadlines.

Possess the ability to plan and organize management programs and functions of an organization.

Manage deployment reporting in the Air Force Expeditionary Force Reporting Tool (ART) including Unit Type Code posturing and individual status updates.

Manage SORTS/DRRS reporting tools for proper unit posturing (as desired/required).
Minimum of five (5) years of experience working in/with the military and either:
1) Two (2) years of experience working in either an MQ-1/9 or RQ-170 Squadron Commander's office, Group leadership-level, or Wing leadership-level office
OR
2) Five (5) years of experience working in a DoD Flying Squadron, Group, or Wing Commander's office.
Security Clearance: Secret, NATO Secret
B3H Corporation is an equal opportunity employer. We do not discriminate based on race, religion, color, national origin, gender, sexual orientation, age, marital status, veteran status, or disability status.
ID: 2020-2714
External Company URL: http://www.b3h.com/