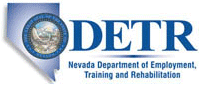 Job Information
Bureau of Reclamation

Water and Lands Specialist

in

Carson City

,

Nevada
Summary
Reclamation is seeking a career professional looking for an opportunity to capitalize on his or her expertise as a Water and Lands Specialist. Make a difference in the West by assisting in meeting increasing water demands while protecting the environment. Location - Carson City, Nevada https://www.carson.org/
Responsibilities
The primary duties of this position are: Implements grazing program for over 200,000 acres of land. Ensures completion of NEPA and NHPA documentation. Manages recreation and fish and wildlife usage on Reclamation lands. Implements Resource Management Plans. Develops and evaluates data pertinent to riparian water rights, quantification and qualification of these rights, and changes in the ownership resulting from land sales which impact the use of water under these rights. Negotiates and administers contracts for water service and other agreements. Serves as a liaison with project principals and coordinates with other agencies and organizations. Evaluates requests for leases, licenses, and permits for rights-of-way or other land uses. Conducts investigations, negotiates, prepares, and processes appropriate instruments to allow use of land and other resources by other Federal, State, county, city, and private agencies or individuals. Collaborates with diverse interest groups, including Tribal governments to develop, obtain or share resource management information.
Requirements
Conditions of Employment
To be eligible, an applicant must meet the following: U.S. Citizen or National Suitability for Federal employment determined by background investigation Submit a resume and supporting documentation - See How to Apply Meet specialized experience requirements - See Qualifications Submit transcripts, if required, to verify education requirements For veterans consideration, submit documents under Required Documents Applicants must meet all qualification requirements, including time in grade restrictions, and any selective factors, by the closing date of the announcement 10/28/2020. TIME IN GRADE: Current career or career-conditional employees of the Federal government, or former career or career-conditional employees, who have a break in service of less than one year, are required to meet the time-in-grade restriction of one year of Federal experience at the next lower-grade, with few exceptions outlined in 5 CFR 300.603(b). Applicants eligible under the Land Management Workforce Flexibility Act (LMWFA) are not required to meet time-in-grade restrictions in order to be considered. Applicants may be required to serve an initial probationary period. Due Weight Consideration: Please submit 1) a copy of your most recent performance appraisal/evaluation and 2) a list of any awards (e.g. superior performance awards, special act or achievement awards, quality step increase, etc.) you received in the last 5 years. Any performance appraisal/evaluation and award documentation you provide will be forwarded to the selecting official. The selecting official will review this documentation and give it due weight consideration during the overall selection process. If you do not have your most recent performance appraisal/evaluation, please submit a statement as to why it is not available. Please indicate if any prior performance appraisals/evaluations were at an acceptable level.
Qualifications
Substitution of Education/Specialized Experience Requirements:
In order to be rated as qualified for this position, the HR Office must be able to determine that the applicant meets the education and/or specialized experience requirement - this information must be clearly supported in the resume. To qualify at the GS--11 level, applicants must possess one year of specialized experience equivalent to at least the GS-09 in Federal service OR three years of progressively higher level graduate education leading to a Ph.D. degree OR Ph.D., if related. Specialized experience at this level is defined as: Professional experience performing duties related to water resources or lands projects, such as drafting, issuing, administering, interpreting, or reviewing for compliance and making recommendations on water, land, or similar technical documents (i.e. contracts, agreements, land use) ; applying a variety of sources on water and lands or related program work, such as realty property laws, water or land related regulations, directives, guidelines, contracts, agreements, publications, web sites, etc; applying environmental laws and regulations to land use activities; analyzing requests or proposals in terms of established program criteria to identify points for negotiation. These examples are not all inclusive. GS-12: One year of specialized experience equivalent in difficulty and complexity to at least the GS-11 level in the Federal service. Specialized experience is defined as: Professional experience participating in the management and administration of water resources projects or lands projects; administering water and prepayment contracts, financial assistance agreements or other related agreements; experience reading, writing and interpreting legal descriptions, deeds, leases, easements and other land use documents; applying environmental laws and regulations to land use activities; negotiating agreements and persuading negotiating parties to accept terms to includes items such as water rights, leases, easements, land exchanges or evaluating requests for leases, licenses, and permits for rights-of-way or other land issues. These examples are not all inclusive. Experience refers to paid and unpaid experience, including volunteer work done through National Service programs (e.g., Peace Corps, AmeriCorps) and other organizations (e.g., professional; philanthropic; religious; spiritual; community, student, social). Volunteer work helps build critical competencies, knowledge, and skills and can provide valuable training and experience that translates directly to paid employment. Applicants will receive credit for all qualifying experience, including volunteer experience.
Education
This vacancy announcement allows substituting education for experience. Applicants must submit a copy of college transcript(s) (unofficial copy is acceptable) to support claimed education if substituting education for experience. Transcripts must include the name of the college or university and date the degree was conferred. A typed list of courses, grades, semester/quarter hours, GPA, etc. will not be accepted. Non-submission may result in being rated not-qualified for the position. Accreditation: Only education from an accredited college or university recognized by the Department of Education is acceptable to meet education requirements or to substitute for experience, if applicable. For additional information, please go to the Office of Personnel Management at https://www.opm.gov/qualifications/ and U.S. Department of Education websites at https://www2.ed.gov/admins/finaid/accred/index.html websites. Foreign Education: To receive credit for education completed outside the United States, applicants must show proof that the education has been submitted to a private organization that specializes in interpretation of foreign educational credentials and such education has been deemed at least equivalent to that gained in conventional U.S. education programs. For further information visit: https://www.ed.gov/about/offices/list/ous/international/usnei/us/edlite-visitus-forrecog.html
Additional Information
At the present time, we have one vacancy; however, this announcement may be used to fill additional, equivalent positions at this duty location. Applicants who apply under this job opportunity announcement agree to have their application, associated documents and applicable personal information shared with other Bureaus/Offices within the Department of the Interior (DOI) who have vacancies with the same occupational series, grade, full performance level and in the same geographic location(s). Applying to this announcement does not replace the need to apply to other job opportunity announcements for which you wish to receive consideration. Reclamation has determined that the duties of this position are suitable for telework and the selectee may be allowed to telework with supervisory approval. The selectee(s) for the vacancy, if otherwise eligible and qualified, may be offered a recruitment or relocation incentive. The decision to offer an incentive to the selectee(s) of this vacancy will be made on a case-by-case basis and is neither promised nor guaranteed. For information visit:
Recruitment Incentive
Relocation Incentive The selectee(s) for this vacancy, if otherwise eligible and qualified, may be offered a Student Loan Repayment Benefit (SLRB). The decision to offer an SLRB to the selectee(s) of this vacancy will be made on a case-by-case basis and is neither promised nor guaranteed. Please see Reclamation Manual Directive and Standard, Student Loan Repayment Benefit (SLRB) Program (HRM 04-07) for more specific information regarding this possible benefit. For additional information visit: SLRB Program DOI uses E-Verify to confirm the employment eligibility of all newly hired employees. To learn more about E-Verify, including applicant rights and responsibilities, please visit https://www.e-verify.gov/ Selective Service: Male applicants born after December 31, 1959 must certify registration with the Selective Service System or that the applicant is exempt from having to do so under the Selective Service Law. Go to: https://www.sss.gov