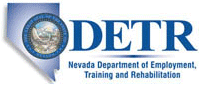 Job Information
CBRE

VAS Quality & Rsk Mgt Director

in

Carson City

,

Nevada
VAS Quality & Rsk Mgt Director
United States
New
Valuation & Appraisal
Requisition # 21009389
Post Date Mar 30, 2021
JOB SUMMARY
The Quality & Risk Management team (QRM) identifies, manages and mitigates risk through an established global Framework leveraging our perspectives, scale and connections to provide the best quality valuation and advisory services in the real estate industry.
The QRM Director is an experienced valuation professional who serves as the subject matter expert in the implementation and delivery of the QRM offering across the Division. The role is key to ensuring processes, procedures and the delivery of services are in line with regulatory, client and internal guidelines while also providing on-going support for real estate appraisers to manage risk. Individuals in this role will predominately provide approval of incoming Risk Assessments (RA) and participate in the valuation review process, ensuring all valuations issued are of a high quality, comply with internal guidelines and are in line with regulatory and client standards.
The Director role will exhibit strong collaboration with all key stakeholders, to drive Quality and Risk Management initiatives within the Division and align these, to both the Americas and Global QRM Business Plan.
ESSENTIAL DUTIES AND RESPONSIBILITIES
Follow the set framework, structure, delivery and management of the Appraisal Report Review Process within the division, ensuring alignment with the America's Business Plan and Business TAT (Turn Around Time) requirements. This will include personally completing most of the report reviews as directed
Review and manage incoming Risk Assessments (RA) within the Division and when directed, provide assistance to other Divisions.
Drives the implementation of VAS Practice Area Guidelines (PAG), key risk mitigation procedures and ensures adherence.
Reviews all technical valuation aspects of client contracts and manages and solutions escalated queries end-to-end; develops and maintain relationships with Property Risk Managers within major banks and other Institutional clients within the Division.
Provide support to the Senior QRM Director drive the implementation of internal best practice guidelines and key risk mitigation procedures within the Division. This will include: -
Identify areas where real estate appraisers would benefit from additional knowledge and assist with the delivery of best practice communication to local teams within the Division.

Assist in conducting training and mentoring within the Division etc. in line with QRM regional policies and as directed by the Head of QRM – Americas.

Receives and actions feedback from clients and coordinates with Leadership to identify process gaps, areas for improvement and technological innovations.
Communicates the benefits of QRM by participating in tender responses and preparing marketing materials and pitches to drive business development initiatives.
Improves CBRE's position during contractual negotiations by actively participating in strategy planning and meetings, with a particular focus on capping of liability.
Reviews audits and reports findings for high volume and key clients. Ensures follow-up actions are implemented and monitored, on time and with high quality.
SUPERVISORY RESPONSIBILITIES
No formal supervisory responsibilities in this position. Provides informal assistance such as technical guidance, and/or training to coworkers. May lead project teams and/or plan and supervise assignments of lower level employees. Provides input on performance reviews for appraisal staff.
Other
The hourly rate for this position is between $79-$84 per hour
Benefits for Full-Time Employees
Corporate welfare benefits, which includes medical, dental, vision, disability, health care and dependent care reimbursement accounts, life and AD&D insurance

401(k) Plan

Paid time off, parental leave, and holidays are available as established by Company policy
QUALIFICATIONS
To perform this job successfully, an individual must be able to perform each essential duty satisfactorily. The requirements listed below are representative of the knowledge, skill, and/or ability required.
Reasonable accommodations may be made to enable individuals with disabilities to perform the essential functions.
EDUCATION and EXPERIENCE
Bachelors Degree (BA or BS) from four-year college or university required. Master's degree (MA, MS or MBA) preferred.
A minimum of (10) years commercial appraisal experience.
Commercial appraisal quality & risk review experience and/or institutional review experience is a plus.
CERTIFICATES and/or LICENSES
Must have General State Certification/License. MAI designation required
COMMUNICATION SKILLS
Ability to comprehend, analyze, and interpret the most complex business documents. Ability to respond effectively to the most sensitive issues. Ability to write reports, manuals, speeches and articles using distinctive style. Ability to make effective and persuasive presentations on complex topics to employees, clients, top management and/or public groups. Ability to motivate and negotiate effectively with key employees, top management, and client groups to take desired action.
FINANCIAL KNOWLEDGE
Requires in-depth knowledge of financial terms and principles. Ability to analyze the most complex business/financial data and develop innovative solutions. Ability to solve problems involving several options in situations. Requires advanced analytical and quantitative skills. Requires superior knowledge of financial real estate terms and principles. Complete understanding of approaches to value of real estate assets.
REASONING ABILITY
Ability to solve advanced problems and deal with a variety of options in complex situations. Requires expert level analytical and quantitative skills with proven experience in developing
strategic solutions for a growing matrix-based multi-industry sales environment. Draws upon the analysis of others and makes recommendations that have a direct impact on the company.
OTHER SKILLS and/or ABILITIES
Proficient in Microsoft Office Suite applications.
Willingness to build, maintain, and seek out new relationships with clients, prospects and internal CBRE stakeholders.
SCOPE OF RESPONSIBILITY
Decisions made with in-depth understanding and interpretation of procedures, company policies and business practices to achieve general results. Responsible for setting project, department and/or division deadlines. Errors in judgment may cause short-term impact to line of business and/or overall company.
US Company Profile
About CBRE Group, Inc.
CBRE Group, Inc. (NYSE:CBRE), a Fortune 500 and S&P 500 company headquartered in Los Angeles, is the world's largest commercial real estate services and investment firm (based on 2019 revenue). The company has more than 100,000 employees (excluding affiliates) and serves real estate investors and occupiers through more than 530 offices (excluding affiliates) worldwide. CBRE offers a broad range of integrated services, including facilities, transaction and project management; property management; investment management; appraisal and valuation; property leasing; strategic consulting; property sales; mortgage services and development services. Please visit our website at www.cbre.com.
CBRE, Inc. is an Equal Opportunity and Affirmative Action Employer (Women/Minorities/Persons with Disabilities/US Veterans)
CBRE