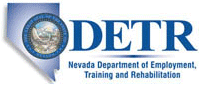 Job Information
Masco Corporation

User Experience & Designer-CW

in

Carson City

,

Nevada
Job Description
Purpose:
Are you ready to invent a new world of connected products? Have you always wanted to create software and physical solutions everyone uses every day? Do you have an entrepreneur's heart and contagious passion to build delightful experiences?
We are building the next generation of home water experiences, and we need you in our Growth & Innovation team! Your abilities will help us define delightful customer experiences and products.
Picture yourself as part of a new, built-from-scratch, dynamic team changing the way water is experienced throughout the home! You will be empowered to demonstrate your passion, experience, and knowledge by launching consumer products that impact the safety, convenience and luxury of peoples everyday lives.
Responsibilities:
We need your ambitious, creative, and innovative personality paired with your self-starter and change-management attitude to enable this emerging category and bring success engaging and inspiring others. You will:
Clarify user outcomes and needs by teaching User Experience ideation methods.

Build digital water products and establish clear paths for product research and prototype launch.

Blend Valuable, Usable, and Feasible for new products while challenging Product Managers, Leadership, and Technical colleagues for the essence customer needs fulfillment in our every pursuit.

Launch quickly, fail early and test often. Be the champion for product usability testing (physical and digital).

Be a platform problem solver. Never lose site of the big picture, bring all the nuggets of customer delight together to build a long term, market viable platform experience that delights customers for years to come.

Be comfortable at a whiteboard. Lead discussions and teach new methods but practice high emotional awareness to ensure you are challenging status quo while enabling adoption of the best outcome for the future.

Collaborate and partner. Work closely with our IS department, Digital Product Management, Engineering, Project Management, Quality and Product Management to ensure connected products meet overall system requirements.

Build a strong network. Establish strategic vendor relationships to expedite prototyping and long-term product enablement for jointly developing connected water solutions.

Think beyond today, but don't forget the past. Build platforms that can be deployed across current and future products
Education & Experience:
Bachelor's degree in UX Design, Design Research, Interaction Design, Cognitive/Experimental/Behavioral Psychology or a related field of study

Minimum of 5 years of progressive experience as a UX designer with experience in UI (interaction design)

Skilled at applying design and research methods to data gathering, analysis, and synthesis.

Hands-on experience crafting and assessing qualitative and quantitative research methods to ensure product user experience trajectory and roadmap alignment success.

Proficient in user-centered design principles and testing methodologies, and skilled at communicating about process, ideas, and solutions to both internal teams and customers

Experience Facilitating workshops and design sprints.

Multi-project/product parallel path experience.
Benefits for You:
With the introduction of the single-handle faucet in 1954, Delta Faucet Company is proud to be America's faucet innovation leader.
Teams : We have a passion for winning together, collaborating and developing solutions across business functions.
Wellness : We offer a formal wellness program and lots of ways to balance work and other parts of life.
Community : We like giving back. Participate in a formal employee matching gift program or carve out hours to volunteer.
Career : Your career is about growth and opportunities; we put energy into helping develop your skills and grow as professionals and people.
EEO statement:
At Delta Faucet Company, we view diversity as a mosaic of thoughts and perspectives that come from people's varied cultural backgrounds, experiences, education, career paths and other influences that make each of us unique. For us, inclusion means welcoming differing opinions, collaborating, allowing people to come to work as who they are and recognizing everyone's contributions. We know that in a diverse, inclusive company, ideas flow freely, all voices are heard and all perspectives are valued. Delta Faucet Company continuously strives to be this kind of organization. Diversity and Inclusion (D&I) supports our inherent values, makes us more relevant to customers and consumers and inspires innovation. It is not a goal or a program; it is a vital ingredient in our formula for success and a key to our future growth.
Company
Delta Faucet Company
Shift
Full or Part Time
Full time
Masco Corporation (the "Company") is an equal opportunity employer and we want to have the best available persons in every job. The Company makes employment decisions only based on merit. It is the Company's policy to prohibit discrimination in any employment opportunity (including but not limited to recruitment, employment, promotion, salary increases, benefits, termination and all other terms and conditions of employment) based on race, color, sex, sexual orientation, gender, gender identity, gender expression, genetic information, pregnancy, religious creed, national origin, ancestry, age, physical/mental disability, medical condition, marital/domestic partner status, military and veteran status, height, weight or any other such characteristic protected by federal, state or local law. The Company is committed to complying with all applicable laws providing equal employment opportunities. This commitment applies to all persons involved in the operations of the Company regardless of where the employee is located and prohibits unlawful discrimination by any employee of the Company.
Masco Corporation is an E-Verify employer. E-Verify is an Internet based system operated by the Department of Homeland Security (DHS) in partnership with the Social Security Administration (SSA) that allows participating employers to electronically verify the employment eligibility of their newly hired employees in the United States. Please click on the following links for more information.
E-Verify Participation Poster: English & Spanish (https://e-verify.uscis.gov/web/media/resourcesContents/E-VerifyParticipationPoster_ES.pdf)
E-verify Right to Work Poster: English (https://www.uscis.gov/sites/default/files/USCIS/Verification/E-Verify/E-VerifyNativeDocuments/RighttoWorkPosterEnglish.pdf) , Spanish (https://www.uscis.gov/sites/default/files/USCIS/Verification/E-Verify/E-VerifyNativeDocuments/RighttoWorkPosterSpanish.pdf)
#LI-DNI
#CB, #MONS-PLUMB
Masco Corporation is a global leader in the design, manufacture and distribution of branded home improvement and building products. Our products enhance the way consumers all over the world experience and enjoy their living spaces. Our portfolio of industry-leading brands includes Behr® paint; Delta® and Hansgrohe® faucets, bath and shower fixtures; Kichler® decorative and outdoor lighting and HotSpring® spas, to name a few.
At Masco, we believe in better living possibilities—for our homes, our environment and our community. Across our businesses and geographies, we seek out these possibilities to grow ourselves, enhance our consumers' lives, create returns for our shareholders and improve the world around us. We believe a strong, supportive presence in the communities where we live, work and do business is vital. We partner with organizations that are as driven as we are to support the growth of our communities, encourage and enable equity and provide safe, affordable housing for all families.
Masco Corporation