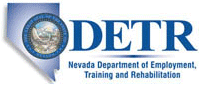 Job Information
Outdoor Network

Motorcycle Assembler / Shop Helper

in

Carson City

,

Nevada
Michael's Cycle Works is looking for an Assembler/Shop Helper. The Assembler/Shop Helper is responsible for ensuring major units are build according to OEM factory specification, utilizing safe, efficient, and technically sound methods and practices. This holder of this job will perform various duties, as assigned by the Department Manager.
If you are mechanically-inclined and a hard worker, we want to hear from you; please read-on!
Primary duties and responsibilities, not limited to:
Customer Service
Maintains a neat and professional appearance

Assist all customers in need, regardless of department (sales, service, or parts)

Maintains a tidy workspace

Enhances organization by accepting ownership for accomplishing new and different requests, and exploring opportunities to add value

Service Department

Adhere to all MCW rules and State regulations regarding repair order processing

Assembles motorcycles, ATVs, UTVs, and PWCs according to OEM specification, and in allotted completion time

Adheres to all safety-related rules and best-practices

Accurately records and reports job times to Service Manager and/or Service Writer

Receive created units using a forklift

Wash, Detail, and clean newly-built and units ready for sale

Perform basic repairs on powersports vehicles (oil changes, tire changes, exterior parts replacement)
Other Duties
Please note this job description is not designed to cover or contain a comprehensive listing of activities, duties or responsibilities that are required of the employee for this job. Duties, responsibilities and activities may change at any time with or without notice.
Working ConditionsShop environment that may require kneeling, bending, climbing, twisting, and lifting heavy objects.Ability to stand for extended periods of time.May be required to work more than 40 hours.
Physical RequirementsAbility to stand for extended periods of timeAbility to lift, pull, or push at least 50 pounds.Routinely kneel-down and bend-over powersports vehicles.Ability to safely operate powersports vehicles
Direct ReportsNone