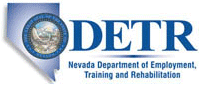 Job Information
Click Bond

Machine Operator - 2nd Shift

in

Carson City

,

Nevada
Will begin training on department processes, procedures and support operations. Will be introduced to maintenance and operating various Tapping machines, Nut Crimping/locking machines, Inspection equipment and instruments and parts cleaning equipment to produce machined parts with tight tolerances. Will gain experience reading drawings, perform computer transactions and data collection. Follow standard procedures outlined in the Work Instructions to ensure efficient work flow and product is of the highest-quality and work environment is as safe as possible.
Gain Experience reading Drawings and Work Orders.

Practice performing dimensional inspection of Key Characteristics.

Gain experience choosing correct Gauges and Tools for the Work Order.

Gain experience operating machines, to produce quality parts.

Practice completion of Work Order requirements and Verify Count Operations.

Notifies lead or Supervisor of any machine or process challenges.

Practices accurate and clear completion all required documentation.

Understands, advocates and follows Lean Work Practices.

Maintains work area and machine in a clean and orderly condition.

Follows safe work practices and safety requirements.

Displays a willingness to follow direction and be flexible when assigned jobs on various machines.

Cooperative with Supervisor, Lead and co-workers.

Will work alone and in a team environment with changing assignments.

Other duties as requested, directed or assigned including being re-assigned to other work areas calling for these skills.

Operator Trainees must be able to perform duties based on verbal and written instructions.

Must actively seek clarification, demonstrate curiosity.

Will be required to employ hand tools for adjustments and set up for operating various machines.

Must have excellent hand-eye coordination.

Must be able to perform repetitive motions.

Must have the ability to monitor quality while performing repetitive tasks.

Must maintain open communication with management of job status, work load, challenges and progress of Work Orders.

Frequent lifting and moving of up to 25 lbs. Occasionally lifting of 50 lbs. with assistance.

Use of fingers, hands and arms continuously throughout shift. Standing or sitting through shift.

Bending and reaching during shift are required.

Ability to stand all day for long periods of time.

Must be able to visually watch job progress throughout process.

Minimum of high school education or General Education Diploma (GED).

Minimum 1 year experience of machine operation experience

Continuing Adult education enrollment toward certifications in manufacturing such as; Certified Production Technician (CPT), Manufacturing Technician (MT1), etc. a plus.

National Career Readiness Certification (NCRC) preferred.

Must have a good command of the English language, both written and verbal.

Must have basic Math skills.

Communicates respectfully to all team members, vendors, and visitors.

Models a positive attitude.

Actively listens to others and supports the team environment.

Asks questions and learns from mistakes.

Executes tasks with minimal errors in a timely and efficient manner.

Attendance is consistent and meets or exceeds company standards.
FLSA Status: Non-Exempt
Shift: 2nd Shift
Street: 2205 Arrowhead Drive