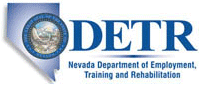 Job Information
J&J Family of Companies

IDV Scientific Field Director - West

in

Carson City

,

Nevada
The IDV Scientific Field Director has responsibility for the ID HIV and Vaccines Medical Science Liaison Teams. Accountable for evaluating resources pre and post initiative execution, ensuring training is in place, ensuring compliant documentation processes are confirmed prior to implementing national strategic and tactical initiatives for the IDV MSL and associated Field Based Medical Staff (FBMS) teams across multiple therapeutic areas/disease states within IDV.
The Scientific Field Director can represent and participate in the IDV strategic business planning processes, ensuring that the IDV FBMS provides the needed voice of strategic stakeholders, and supports IDV research initiatives and will engage in cross-functional projects that would have significant impact on providing value to external and internal partners. The Scientific Field Director will be fluent in Health Care Compliance guidelines for field based medical personnel; working closely with HCC partners, ensuring guidelines are followed through all initiatives.
Supervises IDV Field Based Medical Staff (FBMS) activities adhering to all HCC guidelines. Develops and implements overall IDV FBMS vision and mission. Drives execution of strategy for IDV FBMS and institutes process improvements and initiatives.
Leads strategic development and implementation of disease-related and asset field strategies of the IDV FBMS team.

Drives and represents anticipated changing therapeutic and healthcare environment impacting stakeholders understanding of our products' data & utility of products. Coordinating with SMEs to identify innovative opportunities to address Stakeholder educational gaps and research opportunities.

Oversees how FBMS applicable scientific information (e.g., basic science, clinical trial and real world evidence) can lead to the development of the educational materials/communication tools and may champion the regulatory/legal/HCC review and approvals process.

Provides key input into regularly occurring strategic resource allocation exercises to effect the IDV FBMS and Medical Affairs team.

Executes interdependent partnering across IDV therapeutic areas and Janssen Scientific Affairs (JSA) and demonstrates interdependent partnering with all key in-house teams to include Medical Directors, JSA functions, Sales, Marketing, and other teams on a consistent ongoing basis.
People management and development for direct reports and engages in development for indirect reports.
Responsible for the management of MSLs including:

Ensure that team functions are according to the business plan and company directives

Conduct performance and competency coaching discussions;

Provide oversight responsibility for team's training and development

Ensure team optimal capacity, field activity level, and field metrics.

Manages the team through special projects and cross functional support activities

Provides appropriate oversight if the team .

Recruit, select and hire a qualified and diverse work force for the IDVS FBMS.

Provide career and succession planning in support of staff reaching their highest potential.

Provide an optimal working environment by promoting/functioning according to the Credo value, communication of a clear direction, active listening, respecting diversity, encouraging collaborative partnership, empowering direct reports, follow up on commitments, promoting innovation, and rewarding high performance.

Responsible for timely completion of administrative duties. Examples include assessment an approval of expense reports, preparation and communication of team metric reports, conduct and coordination of team field visits and 1:1 meetings.

Mentor FBMS Project Leads and Associate Field Directors
Qualifications
A minimum degree of PharmD, MD/DO, PhD, Physician Assistant (PA) or Nurse Practitioner (NP) is required.

5+ years of infectious diseases experience is required

4 years in the pharmaceutical industry with field experience is required

1+ years of experience managing people or leadership experience is required

Expertise in HIV, COVID-19, and Vaccines, is required

Expertise in RSV,HBV is preferred

Experience in Ph II-IV research is preferred

Expert communication skills are required, ability to communicate with customers, field based team, partners, and leaders is required.

Strong understanding of all HCC guidelines is required.

Significant Nationwide travel required (50-75%) with a focus on the home office.

Ability to carry luggage, laptop computer, etc. on flights.

Ability to drive a vehicle, sometimes in unfamiliar geographic areas.

Ability to quickly adjust across multiple time zones.

Ability to work for extended periods at a computer.

Must live in the Western region of the US, within 1 hour to a major airport.
Johnson & Johnson is an Affirmative Action and Equal Opportunity Employer. All qualified applicants will receive consideration for employment without regard to race, color, religion, sex, sexual orientation, gender identity, age, national origin, or protected veteran status and will not be discriminated against on the basis of disability.
Primary Location
United States-California--
Other Locations
United States-Washington, United States-Arizona, United States-Idaho, United States-Nevada, United States-Oregon, United States-Utah
Organization
Janssen Scientific Affairs, LLC (6120)
Job Function
R&D
Requisition ID
2005860996W
J&J Family of Companies