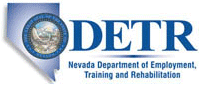 Job Information
Air National Guard Units

HR SPEC (CLASS)

in

Carson City

,

Nevada
Summary
This position is for a HUMAN RESOURCES SPECIALIST (CLASSIFICATION), PD# T5026000, part of the a National Guard Human Resources Office. Serves as a advisor and specialist for position classification, position management, and compensation related areas (i.e. Environmental Differential Pay (EDP/Hazardous Duty Pay (HDP)/ Supervisory Pay Differentials/Wage Surveys/Grade and Pay Retention, etc.). Also determines position requirements and provides manpower advisory services for all levels of command.
Responsibilities
Plans, develops, directs and operates the Position Management and Classification program within the State Human Resource Office. Serves as the functional expert for the Position Management and Classification Program. Reviews policy and guidance from higher echelons. Develops local classification guidance to facilitate understanding of classification principles and processes. Develops local implementing instructions to include regulations and standard operating procedures. Coordinates the application and implementation of new guidance and assures consistency in interpretation. Reviews job descriptions, evaluation statements, documentation of position management studies, competitive levels, Table of Distribution and allowance (TDAs) and Modification Table of Organization and Equipment (MTOEs) to ensure application of sound classification and position management principles. Reviews or initiates review of classification data to identify discrepancies and takes or ensures corrective action is taken. Determines proper response to higher echelon requests for data/information and coordinates or performs the gathering and compilation. Serves as specialist/troubleshooter with independent responsibility for resolving very difficult problems in the Position Management and Classification function. Applies a comprehensive knowledge of position management and classification to train and assist directors and managers in accomplishing their position management responsibilities. 2. Exercises delegated classification authority to develop and evaluate/certify position responsibilities for all positions within both the Army and Air National Guard, to include state employees, and/or contracted service employees. Applies classification standards and supplemental guidance to determine title, series and grade. Applies a thorough and comprehensive understanding of classification principles and concepts to interpret and adapt classification guides to secure sound decisions on positions for which the guides are only partially applicable and few precedents exist. Conducts on site or telephonic audits, prepares written evaluation statements as required by National Guard Bureau policy, and processes individual actions. Interprets and explains classification criteria, and prepares and/or presents advisory opinions on the classification of positions. Provides advice and assistance with classification appeal procedures, and ensures that appeal packages comply with DoD/OPM requirements. 3. The incumbent independently resolves difficult issues and problems requiring consideration of the total human resource management program. Serves as a technical expert on classification matters to advise the HRO and/or Adjutant General on program requirements and practices. Supported organizations typically include extremely complex position and organizational structures with closely aligned responsibilities to those on respective MTOE/TDA and UMD structures. Potentially, more than 50% of these positions involve joint operations, military support to civilian authorities, military readiness and training. Serves as the state's principal advisor and consultant to key management on the full range of position classification for a variety of professional, administrative, technical, and trades and labor occupations, including positions for which no classification or job grading standards exists. Certifies and implements standardized position descriptions. Ensures timely implementation of classification releases/manpower changes, and initiates action to resolve any controversial problems or conflicts. Coordinates releases with
appropriate specialists in the HRO. Works with managers and supervisors to determine the need for and classifies exception descriptions based upon knowledge of the position and the organization's mission and structure. 4. Develops, coordinates, and maintains state plans/guidance. Conducts continuing reviews of position classification and position management programs. Develops, updates, and coordinates the Workforce Management Plan. Assists managers with planning and
implementing reorganizations that frequently are the result of major mission changes or sweeping realignment of positions and personnel. Advises on organization structures, classification changes, position/employee impact and related actions to ensure regulatory compliance prior to implementing new structures. . Applies comprehensive knowledge of classification and position management concepts, thorough understanding of assigned organizations, sound working knowledge of other personnel fields, and broad human resource management knowledge to identify and analyze problems, investigate and determine possible solutions, effect coordination with personnel in other organizations, and prepare and/or present recommendations from a comprehensive human resource management standpoint. 5. Performs other duties as assigned.
Requirements
Conditions of Employment
Conditions of Employment
Males born after 31 December 1959 must be registered for Selective Service.

Federal employment suitability as determined by a background investigation.

Must be able to obtain and maintain the appropriate security clearance of the position within one year of appointment.

May be required to successfully complete a probationary period.

This position is covered by the Domestic Violence Misdemeanor Amendment (30 Sep 96) of the Gun Control Act (Lautenberg Amendment) of 1968. An individual convicted of a qualifying crime of domestic violence may not perform the duties of this position.

May occasionally be required to work other than normal duty hours; overtime may be required.

For positions requiring the operation of motor vehicles, candidates must have a valid state driver's license.

As a basis of continued Title 5 Excepted Service employment/appointment to a GS-0201 position, the employee must complete all Human Resources Program education and training.

The Title 5 Excepted Service employee is subject to adverse actions, to include reassignment to a lower-grade, without pay or grade retention, and/or separation from federal service, if he or she fails to complete the Human Resources Program education and certification requirements.

As a basis of continued Title 5 Excepted Service employment/appointment to the GS-0201 position, the employee must have and maintain a current Network License according to Army and/or Air Force Directives, Licensing Network Users and Certifying Network Professionals.
Qualifications
In order to qualify for this position, your resume must provide sufficient experience and/or education, knowledge, skills, and abilities, to perform the duties of the specific position for which you are being considered. Your resume is the key means we have for evaluating your skills, knowledge, and abilities, as they relate to this position. Therefore, we encourage you to be clear and specific in describing your experience. EACH APPLICANT MUST FULLY SUBSTANTIATE (IN THEIR OWN WORDS) THAT THEY MEET THE REQUIREMENTS OF THE SPECIALIZED EXPERIENCE LISTED BELOW; OTHERWISE, THE APPLICANT WILL BE CONSIDERED UNQUALIFIED FOR THIS POSITION. DO NOT COPY FROM THE VACANCY ANNOUNCEMENT OR THE POSITION DESCRIPTION OR YOU MAY BE DISQUALIFIED. GENERAL EXPERIENCE: To qualify an applicant for any GS-0201 position, apply and evaluate the applicant's competencies (knowledge, skills, abilities, and behaviors) that may include military and civilian experiences, completed education, learned skills, obtained knowledge, endorsed abilities, and training program accomplishments. The following seven basic qualification competency factors are applicable to the Series GS-0201 career levels: Skilled in collecting and analyzing data effectively, efficiently, and accurately; Ability to clearly enunciate English without impediment of speech that would interfere or prohibit efficient communication; Ability to write English in reports and presentation formats; Ability to communicate clearly and effectively; Skilled in presenting formal training presentations and briefings; Ability to assess body language and perceive emotional and/or distress levels; and, Skilled in applying procedures and directives by reading and interpreting program material. SPECIALIZED EXPERIENCE: Must have at least 6 months of specialized experiences at the GS-09 level or the equivalent which provided a working knowledge of National Guard missions, organizations, and federal civilian or military personnel programs. Must have experiences in executing personnel programs and Human Resources Information Systems, as applicable to the specific position and its position description. Must have knowledge and understanding of the personnel and manpower core competencies: Organization Structure; Requirements Determination; Program Allocation and Control; and, Performance Improvement. Have a working knowledge of organizational structures; manpower standards; manpower resources; manpower data systems; or, commercial services to include strategic sourcing. Experienced in performing personnel program requirements that involve advising supervisors and managers; and, experienced in completing accession planning and processing; classification and position management; and, civilian promotions. Experienced in advertising positions, processing assignments or reassignment actions; reviewing human resources development programs; applying education and training policy requirements; discussing retraining procedures; and/or providing retirement options. Competent in discussing the equal opportunity and sexual assault prevention and response programs. Have experiences in career counseling; completing or editing performance evaluations; and, conducting educational and skill development personnel course programs. Competent in merit principles, personnel plans, programs, and policies to guide or advise others on their implementation activities. Skilled in applying program policies, directives, publications, and training manuals. Knowledgeable on allocating manpower resource budgets or execution procedures. Experienced in performance management and productivity programs; or, advising on process improvement, best practices, and performance techniques.
Education
There is no specific education requirement for this position. The applicant's record of experience and/or training must show possession of the knowledge, skills and abilities needed to fully perform the duties of the position. Qualification factors include education and competencies in the human resources program. Candidate's competencies are evaluated on the basis of duties performed. The applicant's resume package may include military and/or civilian human resources experiences and experiences in writing military and/or civilian performance reports; awarded training certificates; and official college transcripts. The resume must clearly demonstrate the individual's possession of the competencies needed to fully perform the Series GS-0201 work, as defined in the applicable position description's specified grade, duties, and responsibilities. You must provide transcripts or other documentation to support your Training/Educational claims. To receive credit for Training/Education, you must provide documentation of proof that you meet the Training/Education requirements for this position.
Additional Information
If you are a male applicant who was born after 12/31/1959 and are required to register under the Military Selective Service Act, the Defense Authorization Act of 1986 requires that you be registered or you are not eligible for appointment in this agency (https://www.sss.gov/RegVer/wfRegistration.aspx).

No PCS funds are available.

This is a Non-Bargaining Unit position.

Applicants who feel they have restoration rights to this position should contact the HRO.

Participation in Direct Deposit is mandatory. VETERANS' PREFERENCE: In order to adjudicate your Veterans' Preference claims, YOU MUST INCLUDE SUBSTANTIATING DOCUMENTATION OR YOU WILL NOT RECEIVE VETERAN'S PREFERENCE CREDIT! please upload all supporting documentation. Such as: DD214s and/or SF-15, etc. A. ARE YOU A VETERAN CLAIMING SOLE SURVIVORSHIP PREFERENCE OR 5-POINT VETERANS' PREFERENCE?
You are strongly encouraged to provide legible copy/copies of the following: DD-214 (member 4 copy), "Certificate of Release or Discharge from Active
Duty," showing all dates of service, as well as character of service (Honorable, General, etc.) or Statement of Service/Proof of Service (in lieu of a DD-214) from your command or local Personnel Support office. The Statement of Service/Proof of Service must provide all dates of service, the expected date of discharge and anticipated character of service (Honorable, General, etc.). If you have more than one DD-214, you are strongly encouraged to upload all your DD-214s. B. ARE YOU A DISABLED VETERAN or CLAIMING 10-POINT VETERANS' PREFERENCE?
Disabled veterans, veterans, widows, spouses or the mother of a veteran, who are eligible for 10-point veterans' preference, YOU MUST PROVIDE LEGIBLE COPIES OF THE FOLLOWING: Applicable supporting documents as noted on Standard Form-15 (SF-15). To obtain a copy of SF-15, go to http://www.opm.gov/forms/pdf_fill/SF15.pdf. C. ARE YOU UNSURE AS TO WHETHER YOU QUALIFY FOR VETERANS' PREFERENCE?
Please review the OPM Vet Guide to determine if you qualify for Veterans' Preference. Please visit: https://www.opm.gov/policy-data-oversight/veterans-services/vet-guide-for-hr-professionals/ or https://fedshirevets.gov/Index.aspx. If you are unable to apply online or need to fax a document you do not have in electronic form, view the following link for information regarding an Alternate Application. AREA OF CONSIDERATION: In accordance with the State Merit Placement Plan, candidates will be considered in order of their area of consideration category as appropriate. CONVERSION OF INDEFINITE POSITION: Positions advertised as Indefinite may be non-competitively converted to permanent without competition at a future date contingent upon available funding. PERMANENT CHANGE OF STATION (PCS): PCS funding is NOT authorized. If you do not reside in the location of the position, you will be required to relocate at your own expense. RELOCATION INCENTIVE: Relocation incentive has not been approved and is NOT authorized.