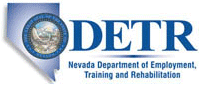 Job Information
Click Bond

ERP Manager

in

Carson City

,

Nevada
Click Bond is the pioneer of adhesive bonded fasteners for industry and supplies leading OEMs in the aerospace, defense, naval, energy, and transportation industries with innovative assembly solutions tailored to address their particular engineering challenges. We take pride in our ability to assist major vehicle designers, manufacturers, and maintainers improve structural properties and performance, extend product life, and streamline their manufacturing processes.
Click Bond is taking positive steps to address growth challenges, and to continue its evolution from start-up to midsized global player in the innovation and manufacturing domains. The company is also well attuned to increasingly rapid shifts in technology, customer demands, markets, competitive landscape, and global trade that make it difficult to sustain competitiveness.
In order to ensure that the company is positioned for agility and long-term viability, Click Bond intends to hire an ERP Manager to be located in Carson City, NV. Reporting to the Director, Supply Chain and Materials Management the ERP Manager is responsible for the planning, implementation, and sustainment of a new ERP system for the company. Post implementation, this position will transition into an operations role.
The ideal candidate will possess excellent technical and system design skills and must be able to effectively turn complex business requirements into a project roadmap with deliverable enterprise-wide solutions, and lead a collaborative, cross-functional team in its execution. The preferred candidate will have strong development and management skills with hands-on experience implementing ERP systems. Ability to write code and work closely with IT on functionality is a plus. Project management skills such as creating and managing project plans, resource allocation, and functional / technical design reviews is required.
Accountable party for planning, selecting, orchestrating, delivering, and sustaining an enterprise-wide ERP solution.

Facilitate cross-functional work with internal teams and external partners.

Leads the implementation of new organizational processes aligned with ERP configuration and best practices.

Build strong consensus in collaboration with stakeholders to define efficient and necessary paths forward in the project.

Drive alignment on scope to ensure commitments are achieved within agreed time, cost, and quality parameters.

Work with teams to identify, manage, and communicate dependencies that may impact timely project delivery.

Validate financial forecasts and provide on-going reconciliation of resources and other related project expenditures.

Assess project risk and implement risk mitigation plans in order to reduce potential negative impacts or disruption to the business during migration of ERP system.

Define and track project milestones on an integrated, cross-functional delivery plan.

Support communication plans, education needs, and employee interfaces for successful implementation.

Serve as project representative to routinely update key stakeholders on aspects of the project, ask questions, propose recommendations and adjustments, and drive attention to key deliverables and tasks.

Lead project meetings using compelling communication tools and techniques that fit the culture of the organization, and keep key constituents aligned, inspired, and collaborating.

Develop the project charter, integrated project plan, resource plan, contingency plan, and related project management artifacts.

Strategic thinker that is energized by complex, multi-faceted problem solving.

Self-starter mindset to proactively address project needs and anticipate next steps.

Ability to lead and motivate others; demonstrates curiosity and a listen first approach to working with diverse groups.

Exceptional verbal and written communication skills.

Effective at negotiating multiple perspectives and finding consensus.

Strong knowledge and understanding of business needs, with the ability to establish and maintain a high level of internal / external customer trust and confidence.

Knowledge of current and emerging technologies and how other enterprises are deploying them successfully.

Ability to effectively interact with all levels of management.

5+ years of relevant industry experience with previous hands-on experience implementing and sustaining ERP systems and modules of similar scope and complexity with demonstrated success.

Bachelor's degree required (preferably in Business, Computer Science, Engineering or related field), Advanced degree preferred.

Experience in manufacturing, preferably Aerospace.

Experience leading the adoption of new business processes.

Ability to quickly learn the organization, adapt, and gain credibility.

Project Management certification preferred.

Enjoys highly collaborative and creative work environments

Agile, "can do" attitude

Curious and willing to experiment, learn from mistakes, and receive constructive criticism

Endorses psychological safety in team work environments, and is transparent and authentic in business dealings

Perform to reach your highest potential and execute your best work

Find fullfillment in succeeding as a group vs hero complex and personal achievement alone

FLSA Status: Exempt
Shift: 1st Shift
Street: 2205 Arrowhead Drive