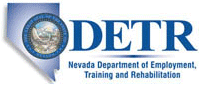 Job Information
Pearson

Director, Marketing-Remote

in

Carson City

,

Nevada
Director, Marketing-Remote
Description
At Pearson, we're committed to a world that's always learning and to our talented team who makes it all possible. From bringing lectures vividly to life to turning textbooks into laptop lessons, we are always re-examining the way people learn best, whether it's one child in our own backyard or an education community across the globe. We are bold thinkers and standout innovators who motivate each other to explore new frontiers in an environment that supports and inspires us to always be better. By pushing the boundaries of technology — and each other to surpass these boundaries — we create seeds of learning that become the catalyst for the world's innovations, personal and global, large and small.
Commitment to Diversity & Inclusion
We value diversity and inclusion. We value the power of an inclusive culture and a strong sense of belonging. We seek to embed diversity and inclusion in everything we do while promoting a culture where differences are embraced as strengths; opportunities are equal and accessible; consideration and respect are the norm; and all team members are supported in reaching their full potential.
Through our talent, we believe that diversity and inclusion make us a more innovative and vibrant place to work. People are at the center, and we are committed to a sustainable environment and workplace where talent can learn, grow, and thrive.
To learn more about Pearson's commitment to a diverse and inclusive workforce please click here The Power of Difference at https://www.pearson.com/careers/diversity-and-inclusion.html
Summary (preferred location Chandler, AZ or Remote)
The Manager Marketing Communication is responsible for providing world-class marketing services for prospective and existing Academic Partners. The MMC may develop or work with various internal/external teams to identify, manage, and deliver services such as: the design & deployment of partner opportunities, account management, marketing strategy, messaging, creative, project and identity management. The MMC utilizes strong marketing and communications skills and services to optimize partner relationships to exceed results. The MMC may be allocated to focus on a particular component of the marketing life cycle and or service. This is Senior/Management level position which requires expert knowledge and the ability to work independently.
General Responsibilities
Provides World Class Marketing Client Service Management by creating synergies with our internal teams & Academic Partners which empower us to exceed our objectives.

Helps to provide oversight on the planning, implementation, development and or servicing of new marketing ideas for Academic Partners & internal teams.

Manages communications projects for various components of the marketing life cycle or services.

Helps to develop, execute and/or provide service management of marketing objectives.

Prepares & presents materials/findings both internally and externally for the marketing communications area he or she supports.

Provides Academic Partner insights and strategies which help enable internal & external teams deliver results that exceed objectives.

Creates buy in from multiple constituents in a collaborative cross-­functional environment.

Hires, coaches and develops high-performing teams.
Qualifications
Qualifications:
4-year degree from an accredited institution in Marketing, Business Administration or related field, OR appropriate combination of education and significant experience

Minimum of 7 years' experience in marketing, account management or a related field with proven ability to provide specific experience in the following areas:
o Management across large and diverse teams with extensive experience in the following areas:
o Initiating and managing large scale and complex projects across numerous cross functional and central marketing teams.
o Extensive experience in planning and project management of multi-channel and multi-audience asset development.
o Diversified background with specific knowledge of Pearson Online Learning Services team structure and process to adeptly leverage internal resources to guide optimum collaboration (RS, IT, Creative, Copy, Conversion, all Media Channels, etc.)
o Excellent strategic problem solving skills to guide team discussion and problem solving with consideration of multiple factors and stakeholders
Outstanding intrapersonal skills with a high degree of maturity and professionalism

Customer service orientation with specific experience in handling high-profile, high-demand, senior level Academic Partners.

High degree of personal ownership and accountability to consistently deliver results in a fast paced and high-profile environment
Supervisory Responsibilities:
Direct management of team and/or external agencies
#LI-TH
Primary Location: US-Remote
Other Locations US-IL-Elk Grove Village, US-RE-Remote, US-AZ-Chandler
Work Locations: US-Remote Remote
Job: Marketing
Organization: North America
Employee Status: Regular Employee
Job Type: Standard
Job Posting: Oct 28, 2020
Job Unposting: Ongoing
Schedule: Full-time Regular
Req ID: 2009391
Pearson is an Equal Opportunity and Affirmative Action Employer and a member of E-Verify. All qualified applicants, including minorities, women, protected veterans, and individuals with disabilities are encouraged to apply.
Pearson